Archives by date
You are browsing the site archives by date.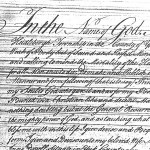 Henry Huber of Martic Township wrote his will on 7 Aug 1757; it was proven on 17 Jan 1758. Here is a transcription of the document.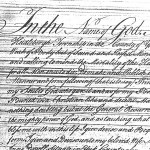 Abraham Huber of Conestoga Township, Lancaster County, Pennsylvania signed his last will and testament 23 Jul 1817; it was proven 9 Jun 1827. He named as his sons John Huber and Abraham Huber as his executors. This is a transcript of his will.
Adding source information in Reunion for Mac is a straightforward process. Adding source information efficiently can be a little more tricky. This post shows how I've approached the problem.
If you use Reunion for the Mac for your genealogy program, here are a couple of web sites that provide instructional videos on how to better use the application.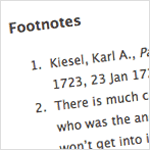 Can you judge a piece of research simply by looking at the source list? Is a long list of sources a guarantee of the quality of the research?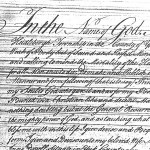 Jacob Hoober of Martic Township, Lancaster County wrote his last will & testament on 13 Mar 1788. It was proved 9 Jun 1788. Here is a transcription of the document.
Have your really proven your ancestry? Finding information online is great, but should only be considered a first step. To prove your ancestry you need to verify sources and references. Rootsweb Review has a good article on how.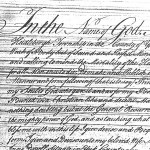 Christian Hoover of Heidelberg Township, York County wrote his last will & testament on 15 Feb 1771; it was proven on 21 Mar 1771. His wife Mary was his executor. This is a transcription of his will.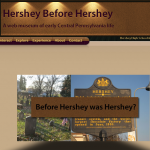 Trolling about the internet following leads, I came across a site with some fantastic tools for those researching ancestors from Derry Township, Dauphin County, Pennsylvania. The site—Hershey before Hershey—is a collaboration between Hershey High School and the Hershey/Derry Township Historical Society in Hershey, Pennsylvania.
Here's my bit of wisdom for a Wednesday: don't stop your research into a document at the abstract. Find the full document.