Archives by date
You are browsing the site archives by date.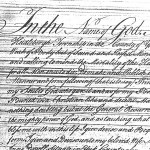 George Hoober of Mount Pleasant Township, York County, Pennsylvania signed his will on 21 Oct 1772; it was proven on 2 Feb 1775. He named his son John and friend George Fisher as his executors. In the document he also named his wife Barbara, daughter Barbara wife of Conrad Staly, and "my three grandchildren of Jacob Hoober Deceased." This is a transcription of the full will.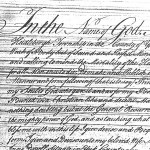 John Huber of Cocalico Township, Lancaster County, Pennsylvania wrote his will 6 Oct 1792; it was proven 15 Dec 1792. He named his friends Henry Hershberger and John Bechtol his executors. This is a transcription of his will.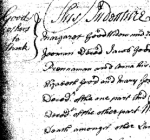 Abstracts are an invaluable source of information for genealogical research. They allow you to compile more information in less time across multiple family lines. But if they include ambiguously worded or incorrect information, they can also cause confusion.
I just got a delivery of articles that I ordered from PERSI. 87 pages of genealogical material to go through looking for information that could help my research. I love getting new materials to go through, so this was like getting a packet of genealogical joy in my mailbox! Just browsing through it, I've already… read more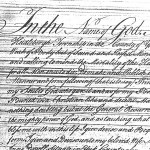 Jacob Huber of Martic Township, Lancaster County wrote his will on 6 Nov 1808; it was proven 30 Nov 1810. Here is a transcription of his last will & testament.