Archives by date
You are browsing the site archives by date.
157 years ago Edward J. Witmer, son of John and Rachael (Jones) Witmer, married Lydia Amanda Kline, daughter of Philip and Lydia (Markly) Kline.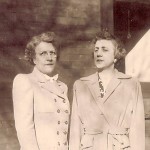 A Greulich family photo of Verna L. (1898-1980) and Alma M. (1893-?) Greulich, daughters of Morris Linton Greulich, taken circa 1929
I've added two new indices to the warrantee maps for Strasburg and West Lampeter townships in Lancaster County, Pennsylvania.
The 1911 Scottish Census will be released 5 Apr 2011. More than 4.7 million Scots provided information for this census. Is your ancestor one of them?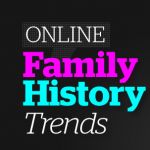 Family history is apparently a growing hobby. The number of visitors to family history web sites is growing—for some over 100% since last year. The visitors for one site (Archives.com) are mostly female and over 45. Check out this graphic at Archives.com for more details.
I received an email a while back from a woman who was looking for information on a Jacob Hoover of Maryland and wondered if we were related. The short answer is "Yes," but not as initially thought.