Archives by date
You are browsing the site archives by date.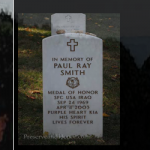 A teenager named Ricky Gilleland has created a digitized record of the graves of Afghanistan and Iraq veterans buried at Arlington National Cemetery. His website—Preserve and Honor—allows you to enter the name, branch of service, date of birth and date of death of the fallen to search for their gravestone and burial location. The results… read more
Today, of course, is the wedding day for Prince William and Kate Middleton. Geni.com has created a infographic showing the ancestry of the couple and some of the interesting information they've found on the royal couple. Are you related to royalty? The website also has a hub with information on the wedding attendees.
The Oakland County Historical Society has announced that they've digitized and indexed tax assessment records for 1884, 1890 and 1894 for Brandon Township, Oakland County, Michigan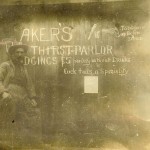 I think the drawing of the knife and gun that were "to be given up before served" really makes the picture!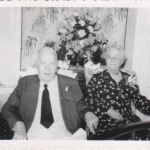 In honor of my great-grandparents wedding anniversary next Tuesday, April 19th…
Soon everyone on the United States will be able to order LDS microfilm from the comfort of their desk chair!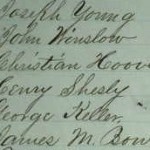 Years ago I found reference to a Christian Hoover of Gaskill Township, Jefferson County, Pennsylvania who was drafted along with Augustus Kinter and Samuel T. Hoover during the Civil War. I've always wondered if this were my ancestor Christian Hoover. Today, I may have found my answer.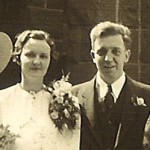 A wedding photo taken on 12 Jun 1937 in front of the Grace Lutheran Church in Norristown. It includes (L to R): Elizabeth "Lizzie" Bobb, Edwin J. and Mary Catharine "Mae" (Waage) Wieder (parents of the bride), Gertrude Wieder (bride's sister), Mildred (Wieder) Greulich, Russell Greulich, Lillian Witmer (Snyder) Greulich (groom's mother), Helen Wieder (bride's… read more