Archives by date
You are browsing the site archives by date.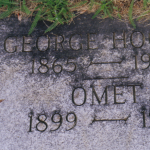 George Hoover, youngest son of Christian and Caroline (Kinnard) Hoover, was born 14 Apr 1865 in Jefferson County, Pennsylvania, and died 19 Jan 1930 in Sterling Run, Lumber Township, Cameron County, Pennsylvania of a stroke. He married about 1898 Anna Meade. The couple had one child, a son, Omet who was born in Jan 1899… read more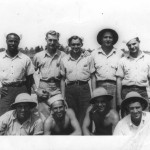 In honor of Memorial Day, I'd like to take a moment to remember those in my family who've served in the military. I grew up an Air Force brat. My father was Air Force ROTC in college and joined the Air Force upon graduation. We lived in multiple states and even overseas before his twenty… read more
Prior to her 1914 marriage, my great grandmother, Isabella Smith, worked for the telephone company in Harrisburg. This photo was labelled the "telephone girls."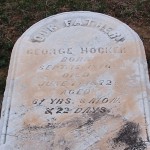 George Hocker, son of George and Elizabeth (Hassler) Hocker, was born 15 Sep 1810 and died 7 Jun 1872, possibly of typhoid fever. He was buried in Shoop's Cemetery, Lower Paxton Township, Dauphin County, Pennsylvania. He married circa 1832 Mary "Polly" Brubaker, daughter of Peter and Anna (Hershberger) Brubaker.
Christian Hoover of Heidelberg Township, York County, Pennsylvania died in 1771. An inventory was taken on his goods and chattels on 19 Mar 1771. Here is a transcript: "An Inventory of the Goods and Chattles of Christian Hoover late of Heidlebergh Township Deceased Taken this 19th Day of March 1771 and appraised by John Shank… read more
My Force family connection is through Jefferson Force (aka Forcey). He was born 9 Dec 1833 in Centre County, Pennsylvania and died 20 Oct 1910 in Burnside Township, Centre County, Pennsylvania. He was buried in Advent Cemetery in Pine Glen. When his wife, Susan (Mulhollan) Force, provided information for his death certificate, she did not know the names of his parents, nor where they were born. To this day, it's still a mystery. One I'd really love to solve!
I've been curious about Christian Hoover of Heidelberg Township for a while. His will names his brothers: Jacob, Ulrich and Henry, but doesn't provide any more information than their names. I'd really like to find more information on them to flesh out this family.
I'm accustomed to visiting the websites of state and county archives to learn more about their holdings to determine if I should plan a visit or request information by mail. Sometimes you can find quite a bit more. Such is the case with the York County Archives (Pennsylvania).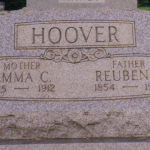 Reuben Hart Hoover, eldest son of Christian and Caroline (Kinnard) Hoover was born in 1854, probably in Jefferson County, Pennsylvania, and died 5 Mar 1900 of consumption. He married about 1875 Emma Clara Coleburn, born Mar 1845 and died 12 Sep 1912. They are both buried in Oak Hill Cemetery, Karthaus Township, Clearfield County, Pennsylvania…. read more
Deed records can provide information on individuals we might otherwise have known nothing about. Such is the case of Henry Hoover of Strasburg Township, Lancaster County, Pennsylvania who died circa 1832/3, single with no issue. The deeds state he was one of eight children and name the heirs of four of his siblings—Christian, Esther[?], Elizabeth[?], and Freny.