Archives by date
You are browsing the site archives by date.
I've recently blogged about my quest to find out more about Christian Hoover of Heidelberg Township, York County, Pennsylvania and the brothers he named in his 1771 last will and testament: Jacob, Ulrich and Henry. Looking for more information, I requested his widow's estate file. And now I'm all out of ideas…
Daniel Hoover of Conestoga Township, Lancaster County, Pennsylvania was born ca 1783 and died sometime between 24 Sep 1850 and 17 Nov 1851. He was a carpenter and apparently had a large family that included 15 children. Here is what I learned about his family from deed records.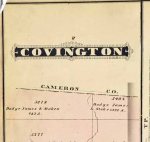 One of the difficulties in researching Christian Hoover has been trying to find the location of his property. Through family stories, I know he lived in Clearfield County—either Covington or Karthaus townships. But where was it really?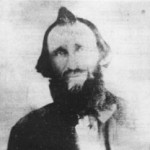 Christian Hoover, the man who inspired all my Hoover family research.