Archives by date
You are browsing the site archives by date.
If you're familiar with William O. Wingeard's A German-American Hacker-Hocker Genealogy, you might have read the chapter on George Hocker (Frederick4, Johan Adam3, Christoph2, Stephen1). In it Bill freely admits that he had trouble continuing the family line from George and his wife Elizabeth. I'm not afraid to admit that he's causing me some consternation,… read more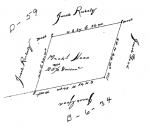 In my last post, "From Deed to Land Warrant and Back Again," I found that John Huber had patented 25 acres in Conestoga in right of Michael Hess and surveyed a 110-acre tract that he had purchased from Jacob Eshleman. My next step was to determine what happened to this tract. Did John sell it… read more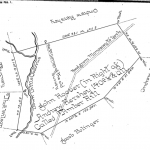 In reviewing some information on John Hoover (Ulrich1), I came across the following: "May also be the John [Hoover] who had 50 acres surveyed on May 10, 1768, in York Co. called "Timber Hill."[1] It sounded familiar, so I looked it up. The tract was warranted to Andrew Hershey on 24 October 1738 and patented… read more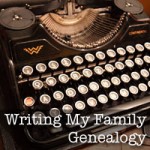 The last time I blogged about writing my family genealogy, I discussed the process of determining the content and format of the book. I touched a little on the tools I've tried, but not specifics of what applications I've used. So, let's talk tools.
At the age of 85 years, George Walker [died] at his residence at Marsh Creek, on Friday of last week. He was the father of twenty-six children. The funeral took place on Sunday.
It's always great to find an photo or image of an ancestor or relative. This one was an unexpected find… and delight!