Archives by date
You are browsing the site archives by date.
This 115 acre tract in Conestoga Township on Pequea Creek was warranted to Martin Kendig and John Herr as part of a larger 5,000 acre warrant.[1] On the 20th day of the 8th month [October] 1729, John Taylor surveyed the tract, adjoining John Goughnower, Christian Stone, and Jacob Hoober, for Samuel Boyer in right of… read more
When could you own land without truely owning your land? When you were an alien resident of the province of Pennsylvania. Read the act the granted the Lancaster Mennonites/Palatines all the privileges of a "natural-born subject of His Majesty's said province."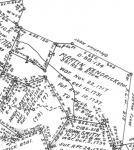 On 22 November 1717, Martin Kendig (Kendick, Kendrick, Cundigg) and John Herr (Heer) were warranted 5,000 acres in Lancaster County by the Proprietaries of Pennsylvania.[1] On 10 October 1731, John Taylor surveyed 381 acres, 50 acres of which had been surveyed on 20 June 1719.[2] This property was adjacent to tracts of Christian Prennaman, Henry… read more
I found a deed today that I believe relates to Henry Hoover of Strasburg Township who died before 18 Dec 1833, leaving heirs in Franklin County, Pennsylvania. According to one deed, Henry had eight brothers and sisters. I was able to determine four of them, but I am still looking for the others. I may have found three of them.
Here's a new addition to my series "Along the Pequea," tracing land ownership of the earliest settled tracts in Lancaster County. This entry features the John Smith tract. Some of his neighbors included: Jacob Behm, Hugh Patten, John Hoover, Jacob Hoover, John Line, and Jacob Gochenour.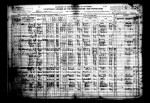 Last week I posted a photo of Levi F. Hocker from his day's in the Pennsylvania cavalry during the Civil War and mentioned that his brother Benjamin W. Hocker had supported his injury claim in his request for a pension in 1892. Going through the records I have on Benjamin W. Hocker, I realized that… read more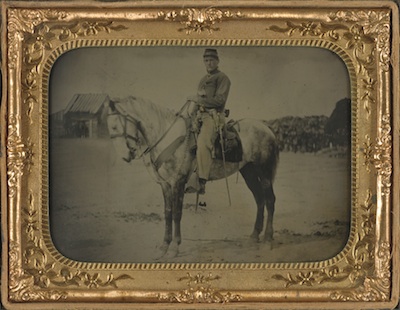 I wrote previously about finding information that Adam P. Hocker, son of George and Margaret (Prevost) Hocker of Buckingham County, Virginia, had served in the Company E of the 20th Virginia Infantry (Lee's Guards) during the Civil War and died at the Battle of Rich Mountain. However, information I've recently located calls that into doubt…. read more