Archives by date
You are browsing the site archives by date.
Once again it's time for Surname Saturday. I've finished all my great great grandfathers, so it's time to move back a generation This week I'm writing about my 3x great grandfather, Samuel Krehl Leedy, father of my 2x great grandmother Lillian Ainsley (Leedy) Hocker.
Fold3.com is providing free access to their Confederate records this month. My confederate ancestry is verrrry limited, but I thought I'd check it out. I found the enlistment papers for my 3x great grandfather James Benjamin Houdeshell.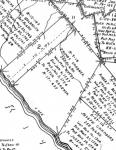 On 30 October 1860, Michael and Elizabeth Frantz of Swatara Township sold to Michael A Frantz 93 acres that had been part of a tract that Michael (the father) had inherited—along with his sisters Elizabeth and Mary—from their father Michael Frantz. Here's what I've learned about the family.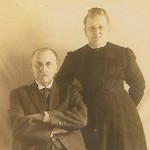 It's Saturday again and this week I'm remembering my great great grandfather Emanuel J. Wieder of Lehigh and Montgomery counties, Pennsylvania.