Archives by date
You are browsing the site archives by date.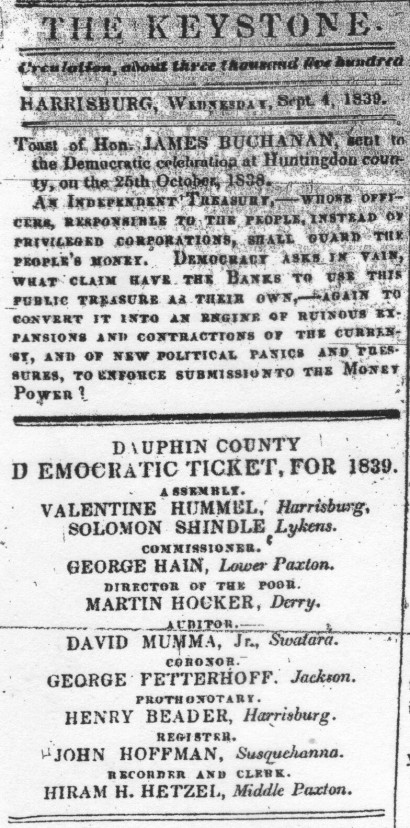 Fever struck Harrisburg during the early 1790s. Many of the town's inhabitants blamed the disease on the stagnant water at the local mill. In 1795, they decided to do something about it. This is the story of the Landis mill dam incident.
Henry Landis of Derry Township wrote his last will and testament on 26 April 1785 and it was proven on 29 November 1785. It was written in German. I found this translation in Dauphin County Will Book A, page 34. The translation from the German of the last Will & Testament of Henry Lands In… read more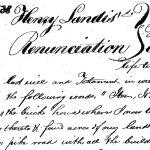 I found a deed that shows an association between Henry Landis Jr., son of Henry Landis of Swatara Township, and Benjamin and Martin Hocker. Could it be that this is the Henry Landis who married Martin's daughter Christianna Hocker?
I've been using the "York County, Pennsylvania Orphans Court Records index, 1749-1840" in researching the families associated with Ulrich Hoover of Adams and York counties. Since I've had to go back several times, I've been bookmarking the start of surname starting letter sections as I use them. Randy Seaver suggested in one of his Follow-up… read more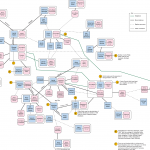 Creating a diagram to visualize connections between associates of Ulrich Hoover provided insight into the relationships between those people, helped point my research in a new direction, and answered some of my questions along the way.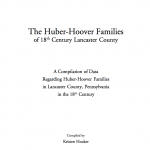 I've just finished indexing my latest writing endeavor "The Huber-Hoover Families of 18th Century Lancaster County." This book is a compilation of raw data I've gathered and includes deed abstracts, warrant and patent lists, and last will & testament transcriptions for Hoovers across Lancaster County, Pennsylvania in records from 1729 through 1800. It represents a… read more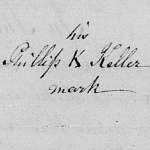 In researching Ulrich Huber of Adams and York counties, I've been looking for Philip Keller, husband of Ulrich's daughter Magdalena. All I really knew about the couple was that Magdalena had died prior to her father's death and that she and Philip had children: Eve, Catharine, Elisabeth and John.[1] Today, I came across a possible… read more
Last time, in Part 2 I provided a long list of information pertaining to Ulrich Hoover in a chronology. As you read through it, however, you'll notice a number differences between this information and what we learned about Ulrich from his estate records. Additionally, you can see several inconsistencies between the individual pieces of data…. read more