Archives by date
You are browsing the site archives by date.
Johan Adam Hocker, son of Johan George and Anna Margaretha (Weidman) Hacker, died suddenly on 4 Feb 1847 at Slate River Mills, Buckingam County, Virginia. How do I know this? Apparently, after his death there was a disagreement in the family over which will was the correct will to be entered into probate.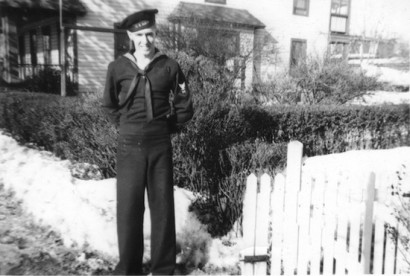 I suppose I shouldn't by surprised by it. And yet… When I started researching Mennonite families in Lancaster County, it wasn't because I thought I was related to them. I started researching the Hoovers of Lancaster, hoping that I'd find some clue, some information, some connection that would lead me to more information on my… read more
Once again it's time for Surname Saturday. I've finished all my great great grandfathers, so it's time to move back a generation This week I'm writing about my 3x great grandfather, Samuel Krehl Leedy, father of my 2x great grandmother Lillian Ainsley (Leedy) Hocker.
Fold3.com is providing free access to their Confederate records this month. My confederate ancestry is verrrry limited, but I thought I'd check it out. I found the enlistment papers for my 3x great grandfather James Benjamin Houdeshell.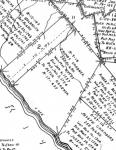 On 30 October 1860, Michael and Elizabeth Frantz of Swatara Township sold to Michael A Frantz 93 acres that had been part of a tract that Michael (the father) had inherited—along with his sisters Elizabeth and Mary—from their father Michael Frantz. Here's what I've learned about the family.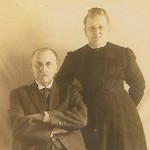 It's Saturday again and this week I'm remembering my great great grandfather Emanuel J. Wieder of Lehigh and Montgomery counties, Pennsylvania.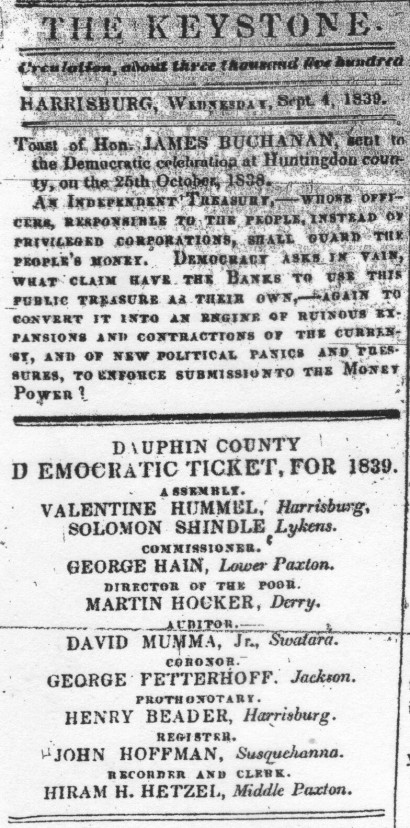 Fever struck Harrisburg during the early 1790s. Many of the town's inhabitants blamed the disease on the stagnant water at the local mill. In 1795, they decided to do something about it. This is the story of the Landis mill dam incident.
Henry Landis of Derry Township wrote his last will and testament on 26 April 1785 and it was proven on 29 November 1785. It was written in German. I found this translation in Dauphin County Will Book A, page 34. The translation from the German of the last Will & Testament of Henry Lands In… read more