Documents
Category for all published documents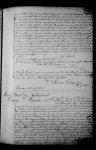 George Hocker of Swatara Township, Dauphin County, Pennsylvania, wrote his last will and testament on 13 September 1873 and it was proven one month later on 14 November. Here is a transcript of that will.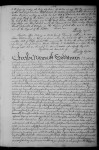 In trying to trace my Deisher ancestors, I followed a path to Jacob Teysher (aka Deischer) of Maxatawny Township, Berks County, Pennsylvania. He wrote his last will and testament on 17 December 1803 and it was proven on 6 January 1804. Here is a transcript.
Going through a stack of documents to file, I found an administration account I wanted to scan. Lo and behold there were actually two documents—I'd forgotten that I'd ordered the second. It was the administration bond for Jacob Huber of Martic Township. Here's a transcription of the document.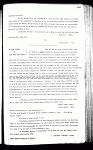 Trying to find the descendants of a target person can sometimes feel like a game of "six points of separation" when you have to widen your scope to research family and friends. However, the indirect path can sometimes yield results—as in a series of deeds I found for John Funk of Strasburg Township, Lancaster County, Pennsylvania which gave me the names of the grand-children of his sister Anna Maria (Funk) Hoover. This deed is one example.
When could you own land without truely owning your land? When you were an alien resident of the province of Pennsylvania. Read the act the granted the Lancaster Mennonites/Palatines all the privileges of a "natural-born subject of His Majesty's said province."
I found a deed today that I believe relates to Henry Hoover of Strasburg Township who died before 18 Dec 1833, leaving heirs in Franklin County, Pennsylvania. According to one deed, Henry had eight brothers and sisters. I was able to determine four of them, but I am still looking for the others. I may have found three of them.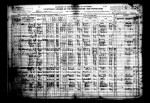 Last week I posted a photo of Levi F. Hocker from his day's in the Pennsylvania cavalry during the Civil War and mentioned that his brother Benjamin W. Hocker had supported his injury claim in his request for a pension in 1892. Going through the records I have on Benjamin W. Hocker, I realized that… read more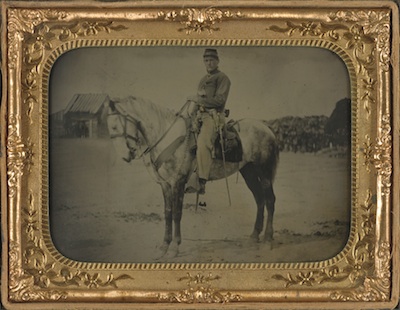 I wrote previously about finding information that Adam P. Hocker, son of George and Margaret (Prevost) Hocker of Buckingham County, Virginia, had served in the Company E of the 20th Virginia Infantry (Lee's Guards) during the Civil War and died at the Battle of Rich Mountain. However, information I've recently located calls that into doubt…. read more
Fold3.com is providing free access to their Confederate records this month. My confederate ancestry is verrrry limited, but I thought I'd check it out. I found the enlistment papers for my 3x great grandfather James Benjamin Houdeshell.