Going through a stack of documents to file, I found an administration account I wanted to scan. Lo and behold there were actually two documents—I'd forgotten that I'd ordered the second. It was the administration bond for Jacob Huber of Martic Township. Here's a transcription of the document.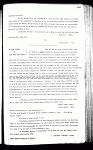 Trying to find the descendants of a target person can sometimes feel like a game of "six points of separation" when you have to widen your scope to research family and friends. However, the indirect path can sometimes yield results—as in a series of deeds I found for John Funk of Strasburg Township, Lancaster County, Pennsylvania which gave me the names of the grand-children of his sister Anna Maria (Funk) Hoover. This deed is one example.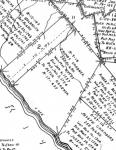 On 30 October 1860, Michael and Elizabeth Frantz of Swatara Township sold to Michael A Frantz 93 acres that had been part of a tract that Michael (the father) had inherited—along with his sisters Elizabeth and Mary—from their father Michael Frantz. Here's what I've learned about the family.
I've been researching Ulrich Huber of Adams and York County recently. Here's a transcript of the petition to partition his York County property put forth by his son Henry Hoover.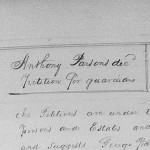 After learning that Anthony Parsons might be Sarah (Parsons) Leedy's father, I decided to see if I could find more information on him. From his tombstone, I know that he died in 1834. So, I decided to see if I could find any estate records for him on FamilySearch.org.
Here's part two of Thomas Kinnard's estate records. (You can read part one here.) In pursuance of a writ of Partition or valuation on the Real Estate of Thomas Kinnard late of Burrel [sic] Township Deceased by the Orphan's Court of the County of Armstrong granted and to R M Kiskaden Esq High Sheriff of… read more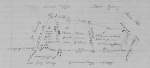 Petition of Benjamin F. Kinnard for Partition of the Estate of Thomas Kinnard late of Burrell Township, Deceased To the Honorable the Judges of the Orphans Court in and for the county of Armstrong in the Commonwealth of Pennsylvania ~ The Petition of Benjamin F. Kinnard of the said County Respectfully Showeth that he is… read more