Documents
Category for all published documents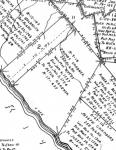 On 30 October 1860, Michael and Elizabeth Frantz of Swatara Township sold to Michael A Frantz 93 acres that had been part of a tract that Michael (the father) had inherited—along with his sisters Elizabeth and Mary—from their father Michael Frantz. Here's what I've learned about the family.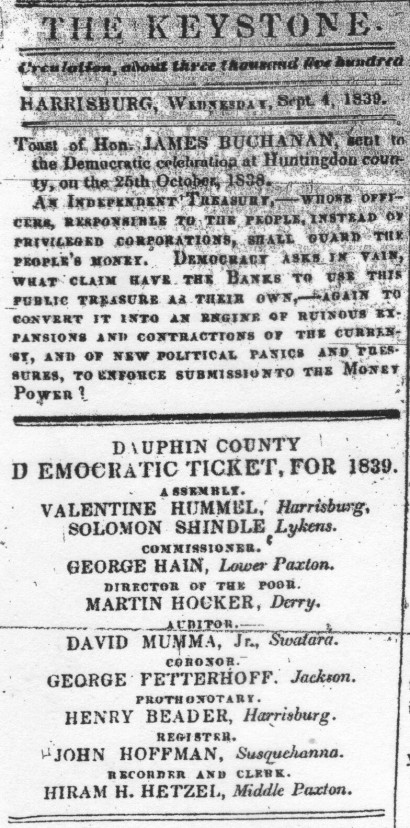 Henry Landis of Derry Township wrote his last will and testament on 26 April 1785 and it was proven on 29 November 1785. It was written in German. I found this translation in Dauphin County Will Book A, page 34. The translation from the German of the last Will & Testament of Henry Lands In… read more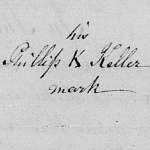 In researching Ulrich Huber of Adams and York counties, I've been looking for Philip Keller, husband of Ulrich's daughter Magdalena. All I really knew about the couple was that Magdalena had died prior to her father's death and that she and Philip had children: Eve, Catharine, Elisabeth and John.[1] Today, I came across a possible… read more
I've been researching Ulrich Huber of Adams and York County recently. Here's a transcript of the petition to partition his York County property put forth by his son Henry Hoover.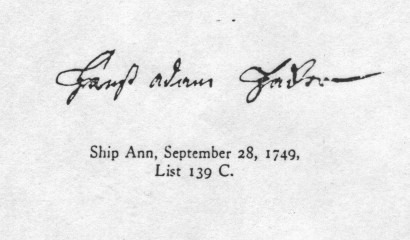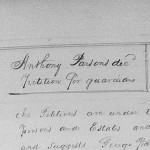 After learning that Anthony Parsons might be Sarah (Parsons) Leedy's father, I decided to see if I could find more information on him. From his tombstone, I know that he died in 1834. So, I decided to see if I could find any estate records for him on FamilySearch.org.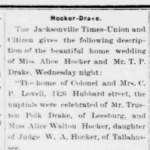 Newspapers are a wonderful resource for finding not only the genealogical date, but the also the details that make a person's life colorful. This week's find is a marriage announcement for Trusten P. Drake and Alice Hocker of Leesburg, Florda.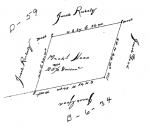 In my last post, "From Deed to Land Warrant and Back Again," I found that John Huber had patented 25 acres in Conestoga in right of Michael Hess and surveyed a 110-acre tract that he had purchased from Jacob Eshleman. My next step was to determine what happened to this tract. Did John sell it… read more