Documents
Category for all published documents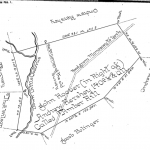 In reviewing some information on John Hoover (Ulrich1), I came across the following: "May also be the John [Hoover] who had 50 acres surveyed on May 10, 1768, in York Co. called "Timber Hill."[1] It sounded familiar, so I looked it up. The tract was warranted to Andrew Hershey on 24 October 1738 and patented… read more
At the age of 85 years, George Walker [died] at his residence at Marsh Creek, on Friday of last week. He was the father of twenty-six children. The funeral took place on Sunday.
There's something so ironic about Adam Hocker's 1810 census enumeration from Derry Township, Dauphin County, Pennsylvania. If I'm identifying the people correctly, the Christopher Ernst listed just after him is a relation by marriage to my Hoover ancestors who'd lived in Derry Township about 50 years earlier. Christopher Ernst was the son of Johan Wilhelm… read more
Census records are an invaluable source of information for family historians and genealogists. They are a go-to, record-of-choice for me when I start new research. However, they only occur every ten years. That leaves a lot of time uncovered. Even if you're lucky and your research location includes state census records, there are still going… read more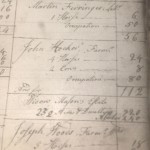 John Hocker's listing in the 1785 Whitemarsh Township, Montgomery County, Pennsylvania tax list.
Here's part two of Thomas Kinnard's estate records. (You can read part one here.) In pursuance of a writ of Partition or valuation on the Real Estate of Thomas Kinnard late of Burrel [sic] Township Deceased by the Orphan's Court of the County of Armstrong granted and to R M Kiskaden Esq High Sheriff of… read more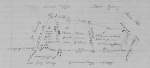 Petition of Benjamin F. Kinnard for Partition of the Estate of Thomas Kinnard late of Burrell Township, Deceased To the Honorable the Judges of the Orphans Court in and for the county of Armstrong in the Commonwealth of Pennsylvania ~ The Petition of Benjamin F. Kinnard of the said County Respectfully Showeth that he is… read more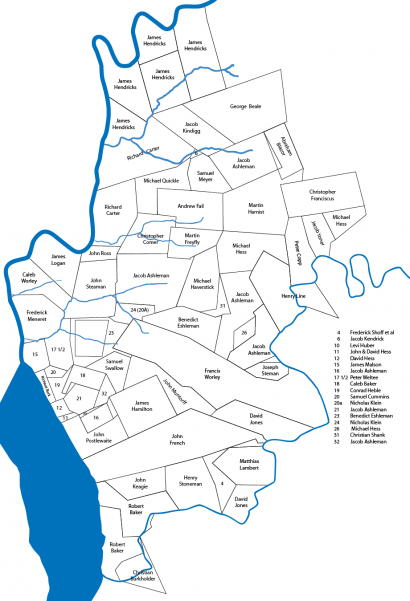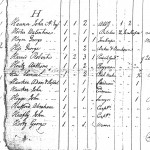 The 1792 tax valuations from Harrisburg, Pennsylvania for Adam, Christopher and John Hocker, three of the sons of Johan Adam Hacker of Lancaster County, Pennsylvania.
This is a transcription of the John Jacob Hoober's patent for 210 acres situate on the southside of Pequea Creek in present-day Providence Township. Jacob Hoober received a warrant for the tract 24 Jan 1733. It was surveyed to him on 28 Jan 1733.