William Wingeard determined that there was a problem with establishing George Hocker Jr.'s date of death. In this post I will examine the conflicting data he found and explain what my subsequent research revealed.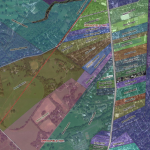 I've been working on the Philadelphia Hocker branch of the family for my book A Hacker/Hocker Family recently. Learning about "Mapping West Philadelphia: Landowners in October 1777″ was a fantastic find!
Taking advantage of Ancestry's free access to census records this weekend. Added a couple generations onto the Philadelphia Hockers.
Today, I found the second reference to a Samuel Hocker associated with my Hacker-Hocker family. Another clue in the mystery of Christopher Hocker (ca 1776-?)!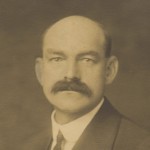 From Scotland to West Virginia Alexander Bonnington was born on 16 August 1875 in Durhamtown, Bathgate, Linlithgow, Scotland, the third son of Peter Purvis and Elizabeth (Buchanan) Bonnington.[1] He grew up in the lowlands of Scotland between Edinburgh and Glasgow. His father died on 16 September 1891 when Alexander was 16 years-old.[2] On 27 January… read more
I just discovered that Maria Margaretha (Hager) Elser was the aunt of Hans Adam Hacker's brother-in-law Lorentz Haushalter. My ancestor Hans Adam traveled to Pennsylvania on the same ship as Heinrich Mock and Johan Peter Elser, also of Rußheim. Heinrich Mock was Margaretha's fiancée and Johan Peter Elser was her son. They all settled in Lancaster County and were members of the Warwick Congregation in Warwick/Elizabeth Township.
I'm in the midst of rewriting the Hacker/Hocker family genealogy featuring the descendants of Christoph and Anna Margaretha (Jock) Hacker of Rußheim, Karlsruhe, Baden, Germany and Cocalico Township, Lancaster County, Pennsylvania. And I need your help!
I've been working on my Hacker/Hocker family book recently and am wondering what to do with the unconnected Hacker and Hocker families in my database. Here's a list of some of them…
After Johan "Hans" Adam Hacker died circa 1782 and the settling of his estate, several of his sons—Johannes, Christopher, Johan Adam Jr., Martin, and perhaps for a time, Johan George—left Lancaster County and came to Harrisburg. The earliest record of them in the city is a mention of the Adam Hocker tavern in the 1787… read more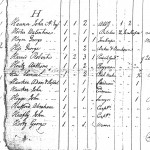 The 1792 tax valuations from Harrisburg, Pennsylvania for Adam, Christopher and John Hocker, three of the sons of Johan Adam Hacker of Lancaster County, Pennsylvania.