Today, of course, is the wedding day for Prince William and Kate Middleton. Geni.com has created a infographic showing the ancestry of the couple and some of the interesting information they've found on the royal couple. Are you related to royalty? The website also has a hub with information on the wedding attendees.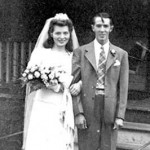 Today's Fearless Females entry is about how my parents, and grandparents met and married.
Today's Fearless Females entry is about the marriages of my great grandparents: Elmer and Lillian (Snyder) Greulich, Edwin and Mary (Waage) Wieder, Will and Isabella (Smith) Hocker, and Clyde and Nora (Houdeshell) Hoover.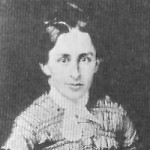 I've always been told that I was named after a German actress. So, I've never had any expectation that it was a family name. Until my family moved to New England when I was 10, I'd never even met anyone with the first name Kristen and even then it was more often spelled Kristin. There… read more
This spring is the TV season for the genealogy buff. There are two new programs for family historians to enjoy on television: Faces of America and Who Do You Think You Are?
When I first started this blog, I'd never actually visited another genealogy blog. As I began posting, I started wondering about what I should be posting—besides my research findings, that is. I got curious. What were other family researchers posting? Just their research? Genealogy news? Helpful how-tos? While surfing from blog to blog, I came… read more