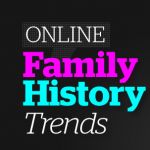 Family history is apparently a growing hobby. The number of visitors to family history web sites is growing—for some over 100% since last year. The visitors for one site (Archives.com) are mostly female and over 45. Check out this graphic at Archives.com for more details.
I received an email a while back from a woman who was looking for information on a Jacob Hoover of Maryland and wondered if we were related. The short answer is "Yes," but not as initially thought.
The National Archives launched Online Public Access (OPA) on Dec. 27th. What is it and what information does it include?
Recently, I've started a document to record the facts I've been compiling for each Hoover—especially the land transactions—and became frustrated when I couldn't locate any Strasburg Township property for Henry Huber, son of Ulrich Huber, even though other deeds named it as his place of residence. Today, I finally found it!
There were two Henry Hubers living near Pequea and Beaver Creeks in the Martic/Conestoga/Strasburg/Lampeter township area in the mid-to-late 1700s. This post is about the family of the Henry Huber who married Catharine Good, daughter of Jacob Good.
In genealogical research we are told to "research the relatives, neighbors, and associates" of our family member in order to learn more about them and hopefully take our family line back another generation. However, when does an apparent series of coincidences become a connection?
Jacob and Anna Maria (___) Hoover both died in German Township, Fayette County, Pennsylvania in 1800 and 1808, respectively. Their children can not be found in the township after 1816. Where did they go?
Researching an individual is particularly difficult when they have a common name. It is even more difficult if there is more than one person of the same name in the same general location at apparently the same time. Such is the case with Christian Hoover of Hempfield Township, Lancaster County.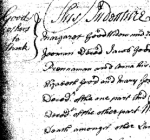 Abstracts are an invaluable source of information for genealogical research. They allow you to compile more information in less time across multiple family lines. But if they include ambiguously worded or incorrect information, they can also cause confusion.
Adding source information in Reunion for Mac is a straightforward process. Adding source information efficiently can be a little more tricky. This post shows how I've approached the problem.