Jacob and Anna Maria (___) Hoover both died in German Township, Fayette County, Pennsylvania in 1800 and 1808, respectively. Their children can not be found in the township after 1816. Where did they go?
Researching an individual is particularly difficult when they have a common name. It is even more difficult if there is more than one person of the same name in the same general location at apparently the same time. Such is the case with Christian Hoover of Hempfield Township, Lancaster County.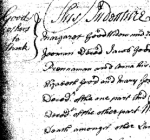 Abstracts are an invaluable source of information for genealogical research. They allow you to compile more information in less time across multiple family lines. But if they include ambiguously worded or incorrect information, they can also cause confusion.
Adding source information in Reunion for Mac is a straightforward process. Adding source information efficiently can be a little more tricky. This post shows how I've approached the problem.
If you use Reunion for the Mac for your genealogy program, here are a couple of web sites that provide instructional videos on how to better use the application.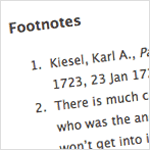 Can you judge a piece of research simply by looking at the source list? Is a long list of sources a guarantee of the quality of the research?
Have your really proven your ancestry? Finding information online is great, but should only be considered a first step. To prove your ancestry you need to verify sources and references. Rootsweb Review has a good article on how.
Here's my bit of wisdom for a Wednesday: don't stop your research into a document at the abstract. Find the full document.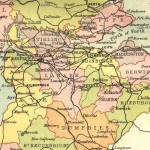 In looking for information about Roxburghshire, Scotland I came across the FamilySearch Wiki information on Scotland. This site includes information on all the Scottish counties, including information on available records (census, court records, civil registration, etc.), maps, and its parishes. The parish pages will tell you about the records available for that parish, including church… read more
One of the joys of browsing other genealogy blogs—besides getting ideas on how to organize information, which always intrigues the designer in me—is finding new goodies to help my research. So, hat's off to Kathleen Moore for finding and posting two helpful maps of Scotland in her blog "The Misadventures of a Genealogist". The first… read more