Tools
Tools used to assist research
The 1911 Scottish Census will be released 5 Apr 2011. More than 4.7 million Scots provided information for this census. Is your ancestor one of them?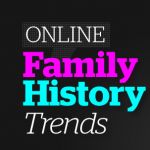 Family history is apparently a growing hobby. The number of visitors to family history web sites is growing—for some over 100% since last year. The visitors for one site (Archives.com) are mostly female and over 45. Check out this graphic at Archives.com for more details.
The National Archives launched Online Public Access (OPA) on Dec. 27th. What is it and what information does it include?
Adding source information in Reunion for Mac is a straightforward process. Adding source information efficiently can be a little more tricky. This post shows how I've approached the problem.
If you use Reunion for the Mac for your genealogy program, here are a couple of web sites that provide instructional videos on how to better use the application.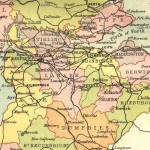 In looking for information about Roxburghshire, Scotland I came across the FamilySearch Wiki information on Scotland. This site includes information on all the Scottish counties, including information on available records (census, court records, civil registration, etc.), maps, and its parishes. The parish pages will tell you about the records available for that parish, including church… read more
One of the joys of browsing other genealogy blogs—besides getting ideas on how to organize information, which always intrigues the designer in me—is finding new goodies to help my research. So, hat's off to Kathleen Moore for finding and posting two helpful maps of Scotland in her blog "The Misadventures of a Genealogist". The first… read more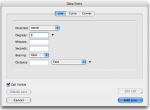 As you may know I've been working with land records a lot recently. I started with the surveys available for Lancaster County land warrants and patents, grouping them by township and name. I've also been going through Hoover family deeds for Lancaster County and assigning them to the appropriate Hoover family. My goal is to… read more
I've written about how much I love deeds—and the great information you can find in them—and I've written about how great it is to find the Lancaster County Deed books viewable online. One thing that's not so great is not having a deed index online, too. I'm working on changing that! I've been going through… read more
Have I mentioned I love deeds? Well, even if I have, it bears repeating. I LOVE deeds! They can be a treasure trove of genealogical information.