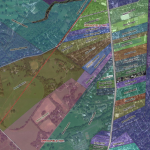 I've been working on the Philadelphia Hocker branch of the family for my book A Hacker/Hocker Family recently. Learning about "Mapping West Philadelphia: Landowners in October 1777″ was a fantastic find!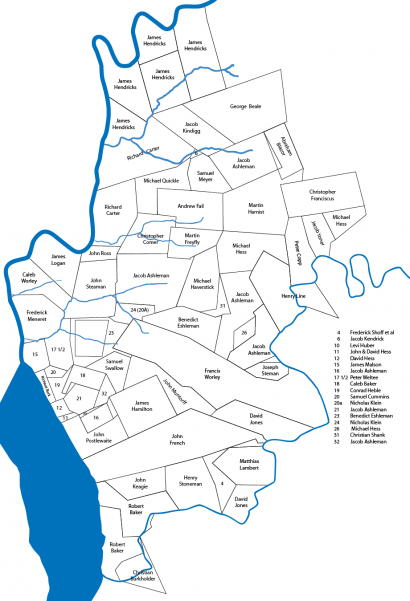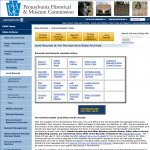 If you've read my blog, you'll know that I use land records—a lot! I've mentioned warrants, patents and deeds in a number of posts. They're some of my favorite record groups. And best of all, depending on where your ancestor lived, the records may be available online for free. This blog post is going to explain how to use the land records available online at the PA State Archives.
NEW: Conestoga Township Warrantee Map index in the Online Documents section!
"Pennsylvania County Marriages, 1885-1950" @FamilySearch.org includes images from the marriage dockets from local courthouses. I've found some of my relatives, but not all of the records that I already have from the actual books.
About 1715 or 1716, Martin Kendig returned to Europe to convince other Mennonite families to come to Pennsylvania. On 22 November 1717, Martin Kendig & Co. (John Herr) were issued a warrant for 5,000 acres in Chester County. These 5,000 acres were surveyed in the following years to a number of immigrants in right of Kendig & Herr. This article includes a list of names and surveys and links to the online documents.
I found Elizabeth Shown Mills' Historic Pathways thanks to a post by Randy Seaver on Google+. Browsing her articles, I chose one almost randomly—"The Search for Margaret Ball"—and started reading. I was instantly engrossed. The search for Margaret Ball's origins was quite the mystery, the research enlightening. Of course, I had to go on and… read more
I've been trying to get the Trinity Lutheran Church Records, volumes 1-4, through ILL for some time now with mixed results. So, imagine how pleased I was to find some of the records online in the Internet Archive. The Pennsylvania-German Society published their Proceedings and Addresses in the 1890s. Several volumes included records from Trinity… read more