Announcing the release of my new book Marriage and Death Notices from the Harrisburg Chronicle, 1820-1834. This book is a follow-up and continuation of my previous book Marriage and Death Notices in Harrisburg Area Newspapers, 1835-1845.
I'm accustomed to visiting the websites of state and county archives to learn more about their holdings to determine if I should plan a visit or request information by mail. Sometimes you can find quite a bit more. Such is the case with the York County Archives (Pennsylvania).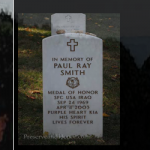 A teenager named Ricky Gilleland has created a digitized record of the graves of Afghanistan and Iraq veterans buried at Arlington National Cemetery. His website—Preserve and Honor—allows you to enter the name, branch of service, date of birth and date of death of the fallen to search for their gravestone and burial location. The results… read more
The Oakland County Historical Society has announced that they've digitized and indexed tax assessment records for 1884, 1890 and 1894 for Brandon Township, Oakland County, Michigan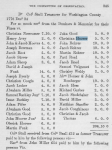 I was recently going through the stacks of materials distributed around my "office" when I came across a document I'd ordered from PERSI—"Proceedings of the Committee of Observation for Elizabeth Township District [Washington County]" from the Maryland Historical Magazine, Volume 13. I had ordered this because copies I had made at the Pennsylvania State Library… read more
In March our thoughts turn to Ireland—and where else would they be with St. Patrick's Day coming up? So, this announcement is rather timely! If you've got ancestors from Donegal, listen up…
FamilySearch. org has added new records for Brazil, England, India, Italy, Nicaragua, Spain, Wales and the United States.
The 1911 Scottish Census will be released 5 Apr 2011. More than 4.7 million Scots provided information for this census. Is your ancestor one of them?
I just got a delivery of articles that I ordered from PERSI. 87 pages of genealogical material to go through looking for information that could help my research. I love getting new materials to go through, so this was like getting a packet of genealogical joy in my mailbox! Just browsing through it, I've already… read more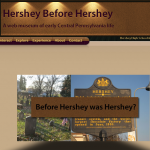 Trolling about the internet following leads, I came across a site with some fantastic tools for those researching ancestors from Derry Township, Dauphin County, Pennsylvania. The site—Hershey before Hershey—is a collaboration between Hershey High School and the Hershey/Derry Township Historical Society in Hershey, Pennsylvania.