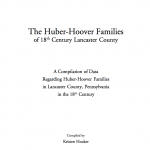 I've just finished indexing my latest writing endeavor "The Huber-Hoover Families of 18th Century Lancaster County." This book is a compilation of raw data I've gathered and includes deed abstracts, warrant and patent lists, and last will & testament transcriptions for Hoovers across Lancaster County, Pennsylvania in records from 1729 through 1800. It represents a… read more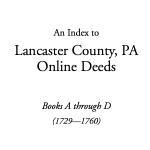 I've finally finished formatting my newest publication, An Index to Lancaster County, Pennsylvania Online Deeds for deed books A through D. Now I need to decide how to publish it. I wonder which format would work best… Any ideas?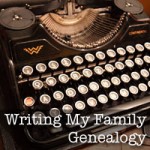 The last time I blogged about writing my family genealogy, I discussed the process of determining the content and format of the book. I touched a little on the tools I've tried, but not specifics of what applications I've used. So, let's talk tools.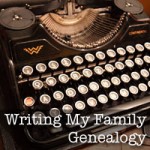 When I first considered writing the Hocker book, my vision seemed fairly simple. Since then it's expanded… and expanded.