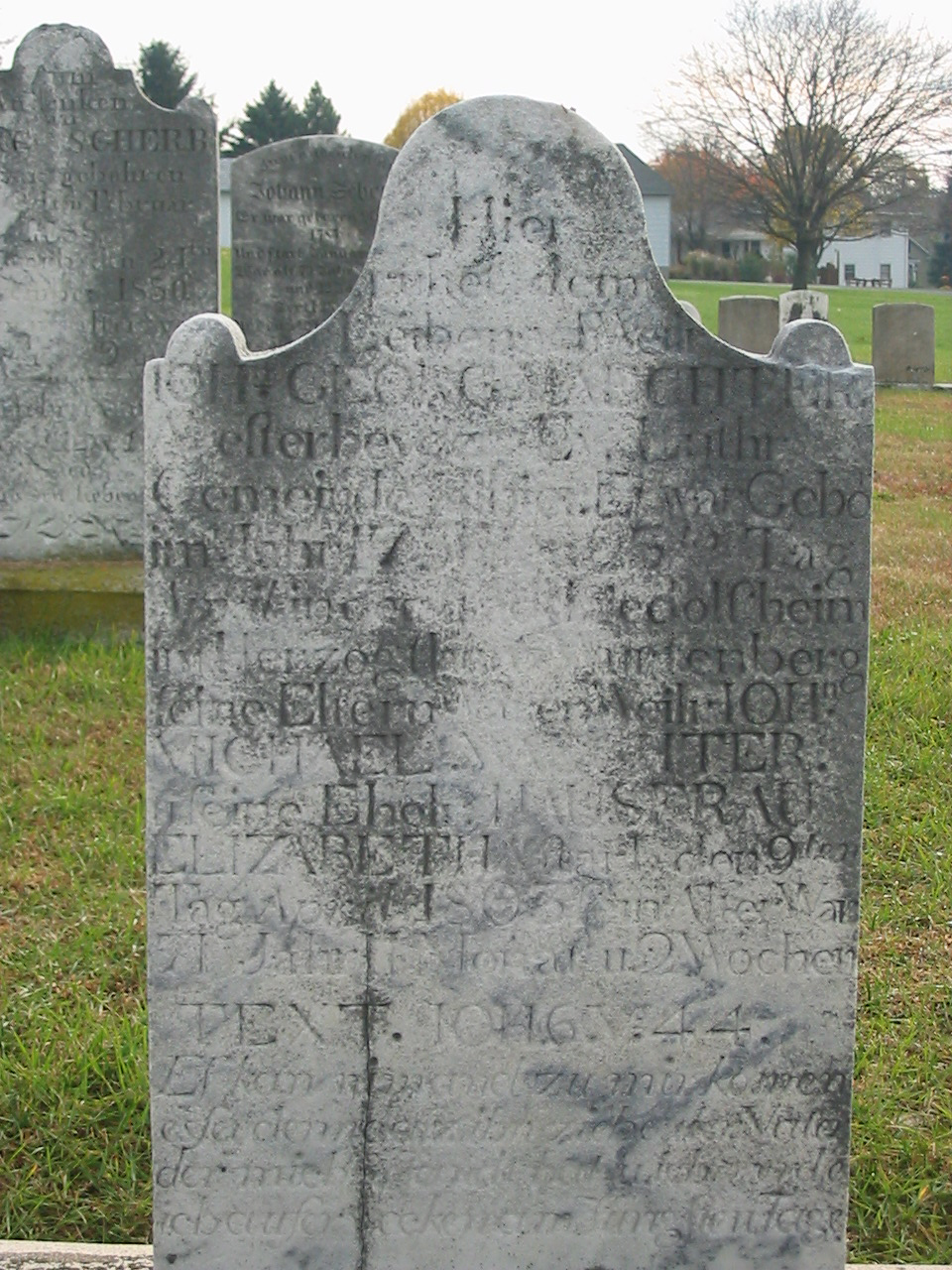 The gravestone of Georg Wachter, husband of Catharina (Weidman) Wachter, son of Michael and Elizabeth (___) Wachter, at the Emanuel Lutheran Church cemetery in Brickerville, Lancaster County, Pennsylvania.
Cite This Page:
Kristen Hocker
,
"Georg WACHTER,"
A Pennsylvania Dutch Genealogy, the genealogy & family research site of Kris Hocker
,
modified 29 Dec 2009
(http://www.krishocker.com/galleries/cemeteries/emanuel-lutheran-cemetery/georgwachter/ : accessed 13 Oct 2015).
Content copyright © 2009 Kristen Hocker. Please do not copy without prior permission, attribution, and link back to this page.