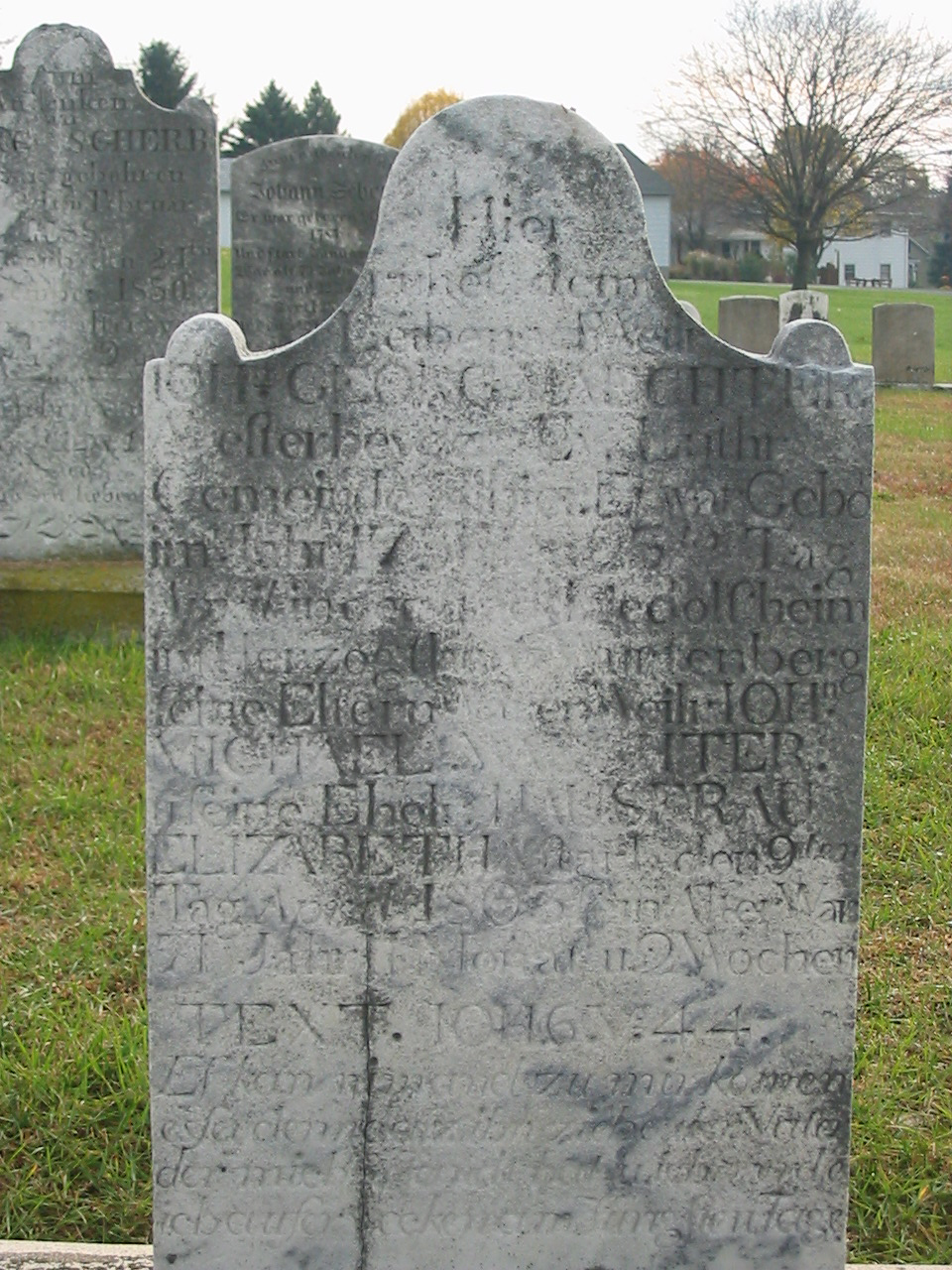 The gravestone of Georg Wachter, husband of Catharina (Weidman) Wachter, son of Michael and Elizabeth (___) Wachter, at the Emanuel Lutheran Church cemetery in Brickerville, Lancaster County, Pennsylvania.
Cite This Page:
Kristen Hocker
,
"Georg WACHTER,"
A Pennsylvania Dutch Genealogy, the genealogy & family research site of Kris Hocker
,
modified 29 Dec 2009
(http://www.krishocker.com/galleries/cemeteries/emanuel-lutheran-cemetery/georgwachter/ : accessed 24 Feb 2018).
Content copyright © 2009 Kristen Hocker. Please do not copy without prior permission, attribution, and link back to this page.
DO NOT COPY AND PUBLISH this information in its entirety to the web on your site or in a database. You may only make a copy for your personal, private use.