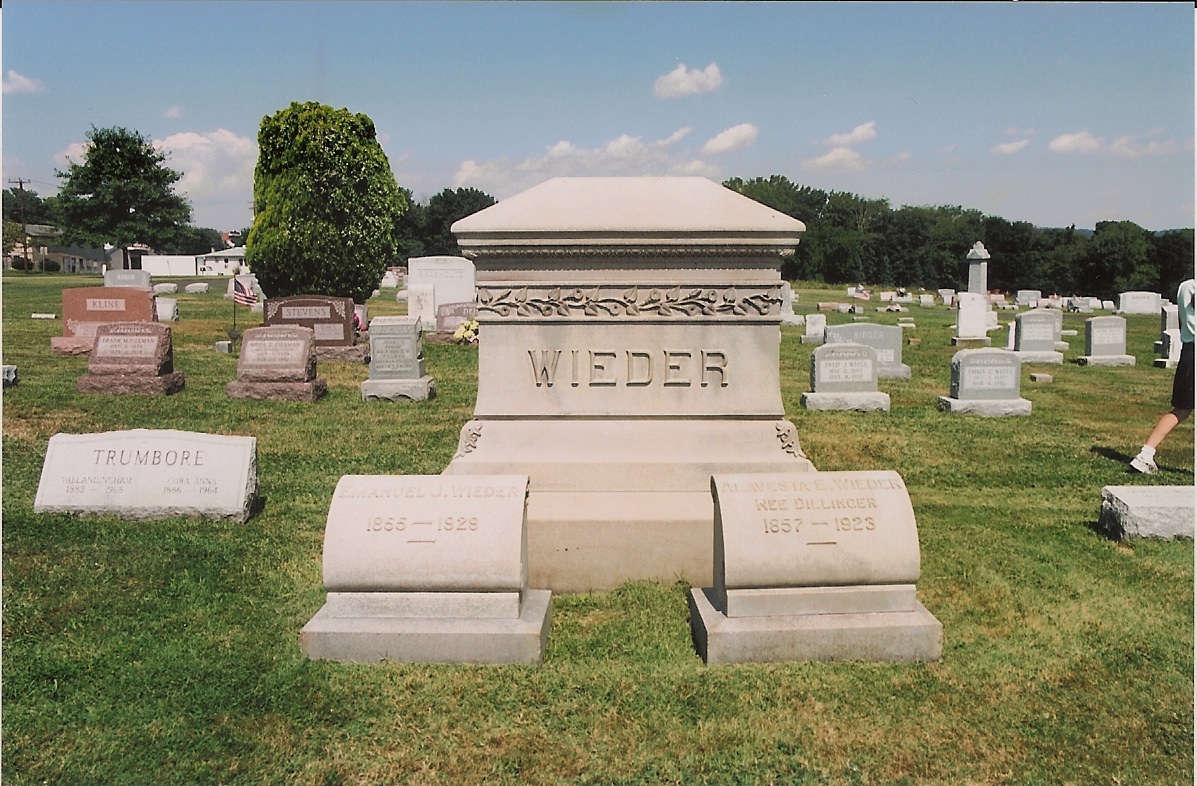 Emanuel John Wieder, son of Saul and Anna (Mechling) Wieder, was born 11 Nov 1855 and died 26 Jul 1929. His wife, Alavesta Esther (Dillinger) Wieder, daughter of William D. and Helena (Person) Dillinger, was born 19 Oct 1857 and died 11 Jan 1923.
Cite This Page:
Kris Hocker
,
"Wieder Family tombstone,"
A Pennsylvania Dutch Genealogy, the genealogy & family research site of Kris Hocker
,
modified 26 Feb 2010
(http://www.krishocker.com/galleries/cemeteries/st-marks-lutheran-church-union-cemetery/wieder_family/ : accessed 17 Dec 2017).
Content copyright © 2010 Kris Hocker. Please do not copy without prior permission, attribution, and link back to this page.
DO NOT COPY AND PUBLISH this information in its entirety to the web on your site or in a database. You may only make a copy for your personal, private use.