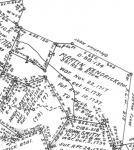 On 22 November 1717, Martin Kendig (Kendick, Kendrick, Cundigg) and John Herr (Heer) were warranted 5,000 acres in Lancaster County by the Proprietaries of Pennsylvania.[1] On 10 October 1731, John Taylor surveyed 381 acres, 50 acres of which had been surveyed on 20 June 1719.[2] This property was adjacent to tracts of Christian Prennaman, Henry… read more
Here's a new addition to my series "Along the Pequea," tracing land ownership of the earliest settled tracts in Lancaster County. This entry features the John Smith tract. Some of his neighbors included: Jacob Behm, Hugh Patten, John Hoover, Jacob Hoover, John Line, and Jacob Gochenour.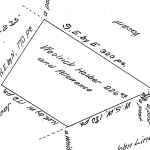 Last week's article for the "Along the Pequea" series, traced the land transactions of Hans Line's property. This week, we'll follow the transactions of his neighbor, Ulrich Huber.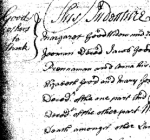 Abstracts are an invaluable source of information for genealogical research. They allow you to compile more information in less time across multiple family lines. But if they include ambiguously worded or incorrect information, they can also cause confusion.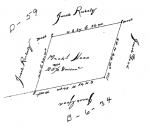 For some reason I got stuck on John Hoover today when I was deciding where to start on my Huber/Hoover work. Which John Hoover, you ask? I was hoping to find information on John Hoover (Huber), son of Hans Ulrich (Woolerick) Huber of Conestoga Township, Lancaster County, Pennsylvania. I don't have much information on him…. read more