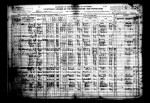 Last week I posted a photo of Levi F. Hocker from his day's in the Pennsylvania cavalry during the Civil War and mentioned that his brother Benjamin W. Hocker had supported his injury claim in his request for a pension in 1892. Going through the records I have on Benjamin W. Hocker, I realized that… read more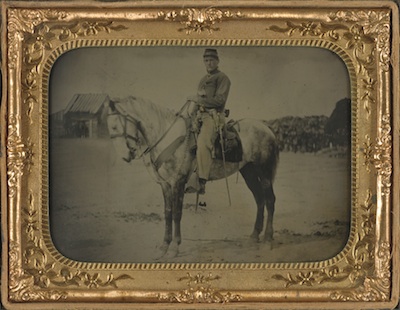 I wrote previously about finding information that Adam P. Hocker, son of George and Margaret (Prevost) Hocker of Buckingham County, Virginia, had served in the Company E of the 20th Virginia Infantry (Lee's Guards) during the Civil War and died at the Battle of Rich Mountain. However, information I've recently located calls that into doubt…. read more
I've been focusing recently on some of my female ancestors for whom I have little or no information. With surnames like Leedy, Frantz, Landis and Hershey, these are well-established—and I would have thought—well-documented families. When it comes to my ancestors, not so much.

In working through my Hocker family research, I eventually come to George Hocker of Slate River Mills and his family. George's two eldest sons have provided me with more than their fair share of speculation and frustration. The 1850 census for District 2, Buckingham County includes George and his family:[1] The household was comprised of:… read more
Johan Adam Hocker, son of Johan George and Anna Margaretha (Weidman) Hacker, died suddenly on 4 Feb 1847 at Slate River Mills, Buckingam County, Virginia. How do I know this? Apparently, after his death there was a disagreement in the family over which will was the correct will to be entered into probate.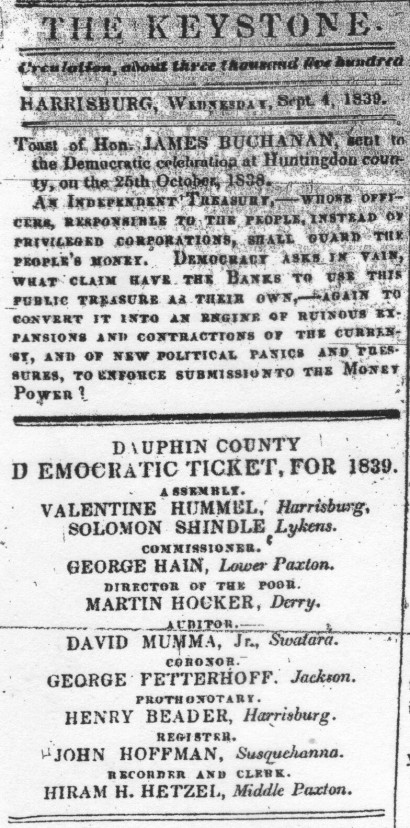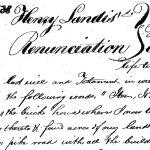 I found a deed that shows an association between Henry Landis Jr., son of Henry Landis of Swatara Township, and Benjamin and Martin Hocker. Could it be that this is the Henry Landis who married Martin's daughter Christianna Hocker?
Thanks to the Digital Public Library of America's blog post I found the German Digital Library. The goal of the library is "to offer everyone unrestricted access to Germany's cultural and scientific heritage, that is, access to millions of books, archived items, images, sculptures, pieces of music and other sound documents, as well as films… read more