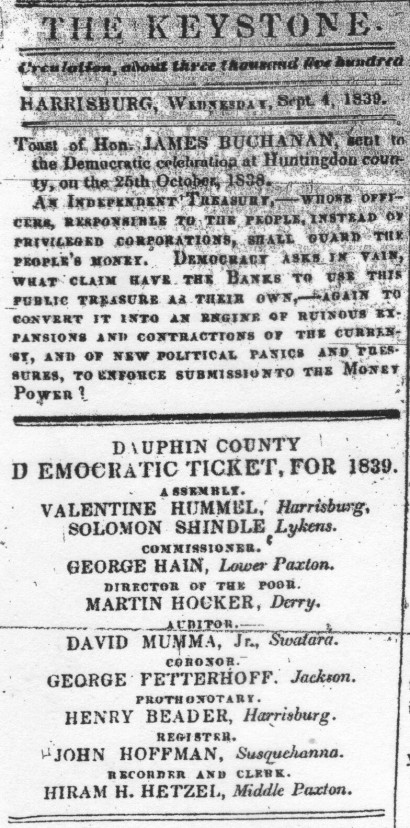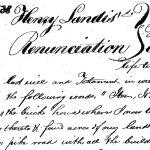 I found a deed that shows an association between Henry Landis Jr., son of Henry Landis of Swatara Township, and Benjamin and Martin Hocker. Could it be that this is the Henry Landis who married Martin's daughter Christianna Hocker?
Thanks to the Digital Public Library of America's blog post I found the German Digital Library. The goal of the library is "to offer everyone unrestricted access to Germany's cultural and scientific heritage, that is, access to millions of books, archived items, images, sculptures, pieces of music and other sound documents, as well as films… read more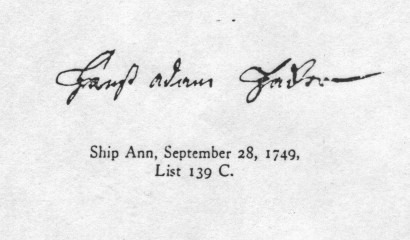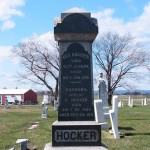 George Hocker, son of Martin and Christiana (Beinhauer) Hocker, was born 18 June 1806 in Dauphin County, Pennsylvania. He died 31 October 1886, likely in South Hanover Township, Dauphin County, Pennsylvania, and was buried in Union Deposit Cemetery.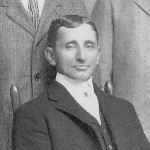 It's Surname Saturday. This week I'm remembering my great great grandfather Albert Curtin Hocker.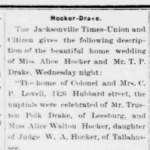 Newspapers are a wonderful resource for finding not only the genealogical date, but the also the details that make a person's life colorful. This week's find is a marriage announcement for Trusten P. Drake and Alice Hocker of Leesburg, Florda.