If you're familiar with William O. Wingeard's A German-American Hacker-Hocker Genealogy, you might have read the chapter on George Hocker (Frederick4, Johan Adam3, Christoph2, Stephen1). In it Bill freely admits that he had trouble continuing the family line from George and his wife Elizabeth. I'm not afraid to admit that he's causing me some consternation,… read more
It's always great to find an photo or image of an ancestor or relative. This one was an unexpected find… and delight!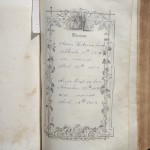 I was recently contacted by a reader who is in possession of Adam Hocker's family bible. I'm hoping to put him in touch with a living descendant.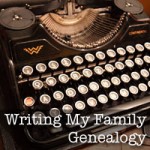 When I first considered writing the Hocker book, my vision seemed fairly simple. Since then it's expanded… and expanded.
There's something so ironic about Adam Hocker's 1810 census enumeration from Derry Township, Dauphin County, Pennsylvania. If I'm identifying the people correctly, the Christopher Ernst listed just after him is a relation by marriage to my Hoover ancestors who'd lived in Derry Township about 50 years earlier. Christopher Ernst was the son of Johan Wilhelm… read more
Another family mystery, yet another man named Christopher (or Christian)! This time I'm trying to trace Christopher Hocker, son of Johan George and Anna Margaretha (Weidman) Hacker of Erdenheim, Whitemarsh Township, Montgomery County, Pennsylvania.
Census records are an invaluable source of information for family historians and genealogists. They are a go-to, record-of-choice for me when I start new research. However, they only occur every ten years. That leaves a lot of time uncovered. Even if you're lucky and your research location includes state census records, there are still going… read more
Have you ever had the experience of researching the information you found in a family genealogy book and discovering that it was wrong?