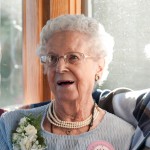 Yesterday was a sad day for my family. My grandfather's last surviving sibling—Betty Jean (Hocker) Wingeard—passed away at the age of 90 years 4 months and 3 days. Betty Jean was born 3 November 1923 in Harrisburg, Pennsylvania. She was the third daughter and fourth child (of five) of William Howard and Isabella Aitken (Smith)… read more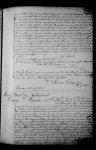 George Hocker of Swatara Township, Dauphin County, Pennsylvania, wrote his last will and testament on 13 September 1873 and it was proven one month later on 14 November. Here is a transcript of that will.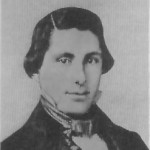 My 3x great-grandfather Levi Hocker was born on 17 January 1824, most likely in Swatara Township, Dauphin County, Pennsylvania. His life came to a sad and mysterious end on 31 October 1876.
It occurred to me recently that I'm the first Hocker in my direct line (me > father > grandfather > g. grandfather > etc.) who wasn't born in Pennsylvania since my immigrant ancestor Johan Adam Hacker arrived in the colony in 1749. Since both my parents were born in Pennsylvania to Pennsylvanians, it's true for… read more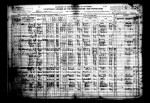 Last week I posted a photo of Levi F. Hocker from his day's in the Pennsylvania cavalry during the Civil War and mentioned that his brother Benjamin W. Hocker had supported his injury claim in his request for a pension in 1892. Going through the records I have on Benjamin W. Hocker, I realized that… read more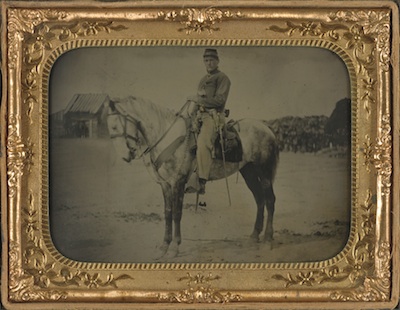 I wrote previously about finding information that Adam P. Hocker, son of George and Margaret (Prevost) Hocker of Buckingham County, Virginia, had served in the Company E of the 20th Virginia Infantry (Lee's Guards) during the Civil War and died at the Battle of Rich Mountain. However, information I've recently located calls that into doubt…. read more
I've been focusing recently on some of my female ancestors for whom I have little or no information. With surnames like Leedy, Frantz, Landis and Hershey, these are well-established—and I would have thought—well-documented families. When it comes to my ancestors, not so much.

In working through my Hocker family research, I eventually come to George Hocker of Slate River Mills and his family. George's two eldest sons have provided me with more than their fair share of speculation and frustration. The 1850 census for District 2, Buckingham County includes George and his family:[1] The household was comprised of:… read more