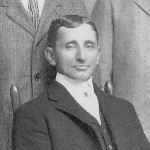 It's Surname Saturday. This week I'm remembering my great great grandfather Albert Curtin Hocker.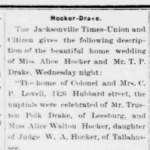 Newspapers are a wonderful resource for finding not only the genealogical date, but the also the details that make a person's life colorful. This week's find is a marriage announcement for Trusten P. Drake and Alice Hocker of Leesburg, Florda.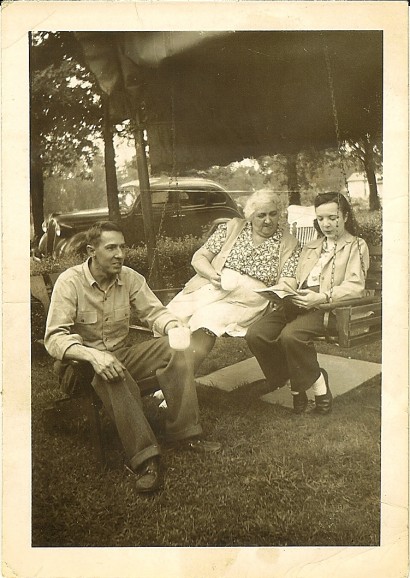 If you're familiar with William O. Wingeard's A German-American Hacker-Hocker Genealogy, you might have read the chapter on George Hocker (Frederick4, Johan Adam3, Christoph2, Stephen1). In it Bill freely admits that he had trouble continuing the family line from George and his wife Elizabeth. I'm not afraid to admit that he's causing me some consternation,… read more
It's always great to find an photo or image of an ancestor or relative. This one was an unexpected find… and delight!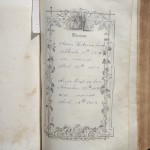 I was recently contacted by a reader who is in possession of Adam Hocker's family bible. I'm hoping to put him in touch with a living descendant.