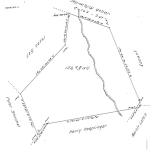 A little while back I did a series of posts about Christian Hoover of Heidelberg Township, York County. Yesterday while researching the estate of Henry Küny (?1740-1781), presumably the husband of Christian's sister Ann, I came up with a new theory regarding his relationship to Christian.
I've been researching Ulrich Huber of Adams and York County recently. Here's a transcript of the petition to partition his York County property put forth by his son Henry Hoover.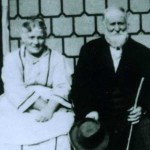 It's Surname Saturday. This week I'm remembering my great great grandfather Samuel Thomas Hoover of Centre County, Pennsylvania.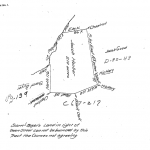 On 22 November 1717, Martin Kendig (Kendick, Kendrick, Cundigg) and John Herr (Heer) were warranted 5,000 acres in Lancaster County by the Proprietaries of Pennsylvania.[1] They, in turn, transferred this land to their fellow immigrants. John Taylor surveyed 210 acres from this warrant for Jacob Huber on either 24 or 28th January 1733.[2] The survey… read more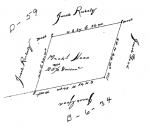 In my last post, "From Deed to Land Warrant and Back Again," I found that John Huber had patented 25 acres in Conestoga in right of Michael Hess and surveyed a 110-acre tract that he had purchased from Jacob Eshleman. My next step was to determine what happened to this tract. Did John sell it… read more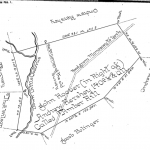 In reviewing some information on John Hoover (Ulrich1), I came across the following: "May also be the John [Hoover] who had 50 acres surveyed on May 10, 1768, in York Co. called "Timber Hill."[1] It sounded familiar, so I looked it up. The tract was warranted to Andrew Hershey on 24 October 1738 and patented… read more
There's something so ironic about Adam Hocker's 1810 census enumeration from Derry Township, Dauphin County, Pennsylvania. If I'm identifying the people correctly, the Christopher Ernst listed just after him is a relation by marriage to my Hoover ancestors who'd lived in Derry Township about 50 years earlier. Christopher Ernst was the son of Johan Wilhelm… read more
Here's part two of Thomas Kinnard's estate records. (You can read part one here.) In pursuance of a writ of Partition or valuation on the Real Estate of Thomas Kinnard late of Burrel [sic] Township Deceased by the Orphan's Court of the County of Armstrong granted and to R M Kiskaden Esq High Sheriff of… read more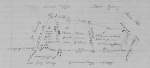 Petition of Benjamin F. Kinnard for Partition of the Estate of Thomas Kinnard late of Burrell Township, Deceased To the Honorable the Judges of the Orphans Court in and for the county of Armstrong in the Commonwealth of Pennsylvania ~ The Petition of Benjamin F. Kinnard of the said County Respectfully Showeth that he is… read more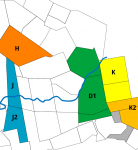 If you've been following my Huber/Hoover research, you may have seen me refer to some of them as "Byerland Hoovers." Who were they? And why am I calling them the "Byerland Hoovers?" The Byerland Hoovers were the earliest Hoover families to appear in the Lancaster County tax records. They were all Mennonites who settled in… read more