Daniel Hoover of Conestoga Township, Lancaster County, Pennsylvania was born ca 1783 and died sometime between 24 Sep 1850 and 17 Nov 1851. He was a carpenter and apparently had a large family that included 15 children. Here is what I learned about his family from deed records.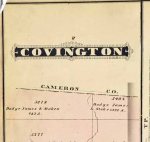 One of the difficulties in researching Christian Hoover has been trying to find the location of his property. Through family stories, I know he lived in Clearfield County—either Covington or Karthaus townships. But where was it really?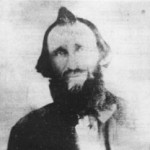 Christian Hoover, the man who inspired all my Hoover family research.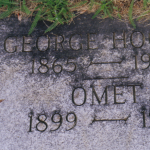 George Hoover, youngest son of Christian and Caroline (Kinnard) Hoover, was born 14 Apr 1865 in Jefferson County, Pennsylvania, and died 19 Jan 1930 in Sterling Run, Lumber Township, Cameron County, Pennsylvania of a stroke. He married about 1898 Anna Meade. The couple had one child, a son, Omet who was born in Jan 1899… read more
Christian Hoover of Heidelberg Township, York County, Pennsylvania died in 1771. An inventory was taken on his goods and chattels on 19 Mar 1771. Here is a transcript: "An Inventory of the Goods and Chattles of Christian Hoover late of Heidlebergh Township Deceased Taken this 19th Day of March 1771 and appraised by John Shank… read more
I've been curious about Christian Hoover of Heidelberg Township for a while. His will names his brothers: Jacob, Ulrich and Henry, but doesn't provide any more information than their names. I'd really like to find more information on them to flesh out this family.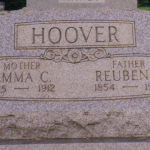 Reuben Hart Hoover, eldest son of Christian and Caroline (Kinnard) Hoover was born in 1854, probably in Jefferson County, Pennsylvania, and died 5 Mar 1900 of consumption. He married about 1875 Emma Clara Coleburn, born Mar 1845 and died 12 Sep 1912. They are both buried in Oak Hill Cemetery, Karthaus Township, Clearfield County, Pennsylvania…. read more
Deed records can provide information on individuals we might otherwise have known nothing about. Such is the case of Henry Hoover of Strasburg Township, Lancaster County, Pennsylvania who died circa 1832/3, single with no issue. The deeds state he was one of eight children and name the heirs of four of his siblings—Christian, Esther[?], Elizabeth[?], and Freny.
During a visit to the Pennsylvania State Archives, I made copies of Huber/Hoover wills up through the early 1800s. I've transcribed some of those wills and posted them on this site. I also abstracted a number of Huber/Hoover wills which are posted here.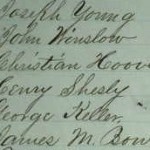 Years ago I found reference to a Christian Hoover of Gaskill Township, Jefferson County, Pennsylvania who was drafted along with Augustus Kinter and Samuel T. Hoover during the Civil War. I've always wondered if this were my ancestor Christian Hoover. Today, I may have found my answer.