Once again it's time for Surname Saturday. I've finished all my great great grandfathers, so it's time to move back a generation This week I'm writing about my 3x great grandfather, Samuel Krehl Leedy, father of my 2x great grandmother Lillian Ainsley (Leedy) Hocker.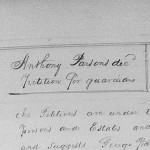 After learning that Anthony Parsons might be Sarah (Parsons) Leedy's father, I decided to see if I could find more information on him. From his tombstone, I know that he died in 1834. So, I decided to see if I could find any estate records for him on FamilySearch.org.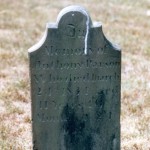 I've come to the realization lately that in my zeal for researching the Hacker/Hockers and Huber/Hoovers, there are quite a few of my family lines that I haven't done much work on. This weekend one of those lines opened up.