Here's a new addition to my series "Along the Pequea," tracing land ownership of the earliest settled tracts in Lancaster County. This entry features the John Smith tract. Some of his neighbors included: Jacob Behm, Hugh Patten, John Hoover, Jacob Hoover, John Line, and Jacob Gochenour.
It's surname Saturday and this week I'm remembering my great great grandfather William Smith of Edinburgh, Scotland and Harrisburg, Pennsylvania.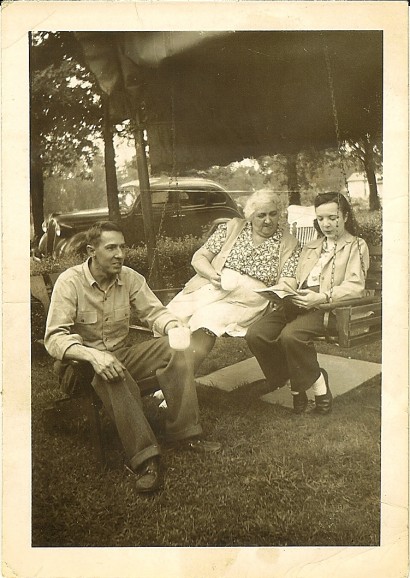 On 22 November 1717, the Proprietaries of Pennsylvania warranted 5,000 acres to Martin Kendig and John Herr in then Conestoga, Chester County.[1]  I. Taylor surveyed 210 acres on the Pequea, adjoining Widow Hoober, Ulrich Hoober, and John Ffarrer, part of the 5,000 acres warranted to Martin Kendig and John Heer, to Hans Boyer on 10… read more
Happy birthday to Isabella Aitken! Isabella was my great great great grandmother. She was born 27 Feb 1816 in Carnwath Parish, Lanark, Scotland to William and Marion (Brown) Aitken. She died 1 Dec 1856 in Whitburn Parish, Linlithgow, Scotland.
According to the marriage record I found for my ancestors James Smith and Isabella Aitken, they were married 25 Dec 1840 in Carnwath Parish, Lanarkshire, Scotland.[1] This couple has been very difficult to document. After much struggling, I managed to find them in Whitburn, Linlithgow, Scotland in the 1851 census, but hadn't been able to… read more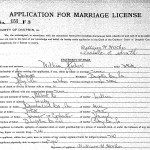 My great grandparents, William Hocker and Isabella Aitken Smith were married on 13 October 1914 in Harrisburg, Dauphin County, Pennsylvania. This is a transcription of their application for marriage license.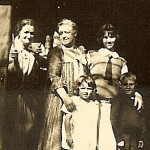 A photo taken at the Hocker hunting camp in Perry County, Pennsylvania circa 1924. I'm not completely certain of the folks in the photo, but I think it's—Isabella (Smith) Hocker, Lillian (Leedy) Hocker, unknown teenager [possibly Lillian or Ethel Allen], Anna Hocker, William Hocker, Bonnie Hocker and Betty Jean Hocker.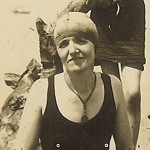 In honor of summer a family photo at the beach.
Prior to her 1914 marriage, my great grandmother, Isabella Smith, worked for the telephone company in Harrisburg. This photo was labelled the "telephone girls."