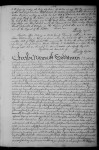 In trying to trace my Deisher ancestors, I followed a path to Jacob Teysher (aka Deischer) of Maxatawny Township, Berks County, Pennsylvania. He wrote his last will and testament on 17 December 1803 and it was proven on 6 January 1804. Here is a transcript.
Last week I wrote about Joseph Snyder and my search for his father. This week I'm turning my attention to his father-in-law, Peter Deischer of Hereford Township, Berks County, Pennsylvania.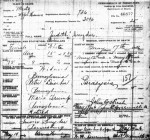 I just recently got the death certificate for the last of my direct ancestors who died after 1906—the year Pennsylvania started registering births and deaths at the state level, as opposed to the county level. Her name was Judith (Deysher) Snyder.
The family of Joseph and Susanna (___) Hacker is another of my loose ends/brick walls. I don't know much about them, but I'm wondering if this Joseph is the one baptized on 21 Jul 1816 in St. Luke's Lutheran Church, Shaefferstown, Lebanon county, Pennsylvania. If so, that would make him the child of George and… read more