My 3x great grandmother Susan L. (Mulhollan) Force was the daughter of John and Emily (Boileau) Mulholland. She was allegedly the granddaughter of Rudolph and Mary (Weirham) Mulhollan, who left Pennsylvania in 1832 and settled in Ohio. This post shows what I found when I went looking for them.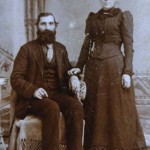 I've heard family stories about an ancestor who fought on both sides during the Civil War, but I didn't really believe it. Two brothers fighting on opposite sides? Yeah, okay. But one man fighting for both sides over the course of the war? Seemed a little far-fetched. And yet, I think that's exactly what my great great grandfather James Benjamin Houdeshell did.
For some reason, I've been thinking about my great grandmother Nora (Houdeshell) Hoover a lot recently. I never had a chance to meet her, but from the few stories I've heard, I think I would have loved her. So, I thought I'd start my 52 Ancestors series writing about her.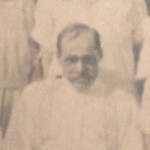 It's Surname Saturday. This week I'm remembering my great great grandfather George W. Houdeshell of Centre and Clearfield counties.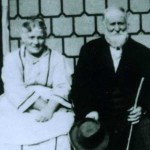 It's Surname Saturday. This week I'm remembering my great great grandfather Samuel Thomas Hoover of Centre County, Pennsylvania.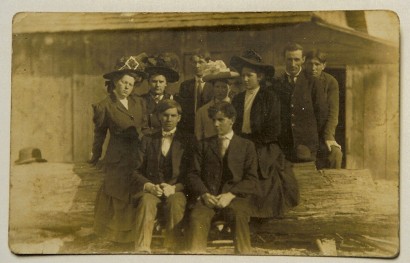 At the age of 85 years, George Walker [died] at his residence at Marsh Creek, on Friday of last week. He was the father of twenty-six children. The funeral took place on Sunday.
Happy birthday, Lovina (Force) Houdeshell! "Lovey" was born 28 Jan 1872 in Pine Glen, Burnside Township, Centre County, Pennsylvania to Jefferson and Susan (Mulhollan) Force. She married George W. Houdeshell 20 Jun 1890. She died 28 Oct 1964 in Pine Glen and was buried with her husband in Advent Cemetery. She was my 2x great grandmother through my paternal grandmother's mother.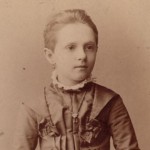 So, for a twist on the Matrilineal Monday blogging meme, I thought I'd post my matrilineal lines back to the earliest female ancestors. My Mom's Matrilineal Line Mildred "Mims" Esther Wieder, daughter of Edwin J. Wieder and Mary Catherine Waage, was born 23 Dec 1912 in Pennsburg, Montgomery County, Pennsylvania[1]  and died 30 Jun 2002… read more
My Force family connection is through Jefferson Force (aka Forcey). He was born 9 Dec 1833 in Centre County, Pennsylvania and died 20 Oct 1910 in Burnside Township, Centre County, Pennsylvania. He was buried in Advent Cemetery in Pine Glen. When his wife, Susan (Mulhollan) Force, provided information for his death certificate, she did not know the names of his parents, nor where they were born. To this day, it's still a mystery. One I'd really love to solve!