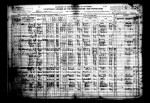 Last week I posted a photo of Levi F. Hocker from his day's in the Pennsylvania cavalry during the Civil War and mentioned that his brother Benjamin W. Hocker had supported his injury claim in his request for a pension in 1892. Going through the records I have on Benjamin W. Hocker, I realized that… read more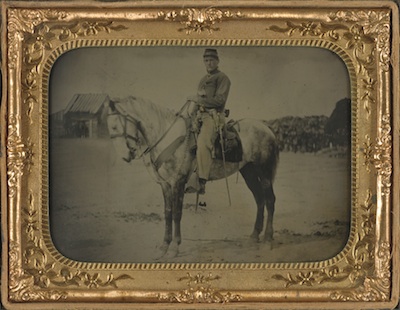 Once again it's time for Surname Saturday. I've finished all my great great grandfathers, so it's time to move back a generation This week I'm writing about my 3x great grandfather, Samuel Krehl Leedy, father of my 2x great grandmother Lillian Ainsley (Leedy) Hocker.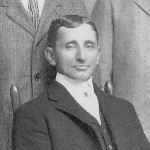 It's Surname Saturday. This week I'm remembering my great great grandfather Albert Curtin Hocker.
After Johan "Hans" Adam Hacker died circa 1782 and the settling of his estate, several of his sons—Johannes, Christopher, Johan Adam Jr., Martin, and perhaps for a time, Johan George—left Lancaster County and came to Harrisburg. The earliest record of them in the city is a mention of the Adam Hocker tavern in the 1787… read more
On 19 Mar 1743, Mathias Martin Weidman, my 8x great grandfather, died in Lancaster County, Pennsylvania.
On 19 Mar 1912, my 3x great grandfather Samuel Krehl Leedy died in Upper Mifflin Township, Cumberland County. He's buried in the Hill Cemetery near New Buffalo, Pennsylvania.
On 19 Mar 1812, Michael Frantz, my 4x great grandfather, and Elizabeth Neidig were married in Salem Lutheran Church in Harrisburg, Dauphin County, Pennsylvania.
Just the  other day I had reason to go looking for the articles I had written on my research on John and Jacob Hocker, sons of my ancestor Johan Adam and Sophia Maria (Hershey) Hocker. I wanted to send links to someone who had emailed me regarding another Jacob Hocker, son of Adam and Eve… read more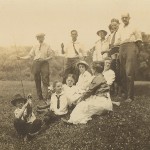 Fishing has always been a favorite pastime in my family. Both my Dad and Uncle Bill love to fish. My grandfather used to take us girls out fishing. This photo shows it's been a family favorite for at one additional generation. The photo is not labelled—big surprise—but I believe the man standing in the center… read more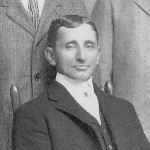 Albert Curtin Hocker family portrait taken presumably in the early 1900s.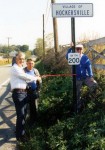 Two Hockers and a Hocker spouse at the Hockersville village road sign—I believe—in Cumberland county, Pennsylvania. William HOCKER Jr. (1918—2008) and John Garrett HOCKER Jr. are standing in the road while William WINGEARD (1915—1998), husband of Betty Jean (HOCKER) WINGEARD is holding the signpost. How can I not be sure where Hockersville is, you ask…. read more