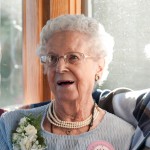 Yesterday was a sad day for my family. My grandfather's last surviving sibling—Betty Jean (Hocker) Wingeard—passed away at the age of 90 years 4 months and 3 days. Betty Jean was born 3 November 1923 in Harrisburg, Pennsylvania. She was the third daughter and fourth child (of five) of William Howard and Isabella Aitken (Smith)… read more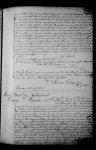 George Hocker of Swatara Township, Dauphin County, Pennsylvania, wrote his last will and testament on 13 September 1873 and it was proven one month later on 14 November. Here is a transcript of that will.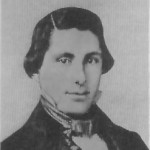 My 3x great-grandfather Levi Hocker was born on 17 January 1824, most likely in Swatara Township, Dauphin County, Pennsylvania. His life came to a sad and mysterious end on 31 October 1876.
I've been focusing recently on some of my female ancestors for whom I have little or no information. With surnames like Leedy, Frantz, Landis and Hershey, these are well-established—and I would have thought—well-documented families. When it comes to my ancestors, not so much.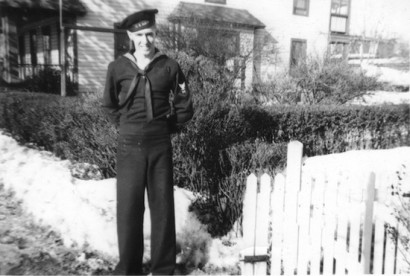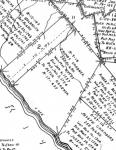 On 30 October 1860, Michael and Elizabeth Frantz of Swatara Township sold to Michael A Frantz 93 acres that had been part of a tract that Michael (the father) had inherited—along with his sisters Elizabeth and Mary—from their father Michael Frantz. Here's what I've learned about the family.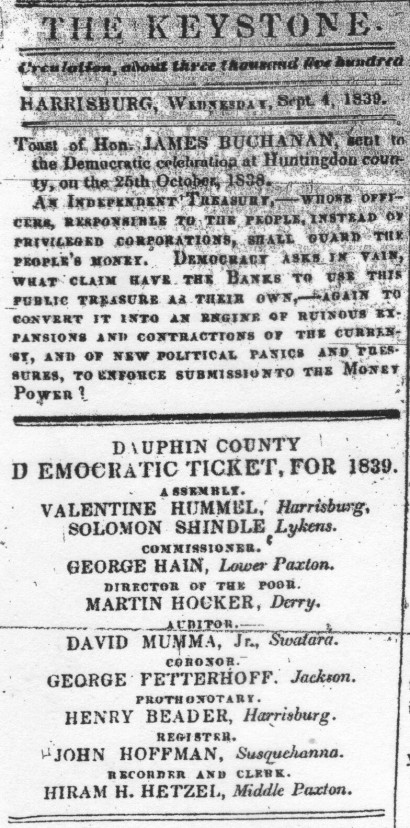 Fever struck Harrisburg during the early 1790s. Many of the town's inhabitants blamed the disease on the stagnant water at the local mill. In 1795, they decided to do something about it. This is the story of the Landis mill dam incident.
Henry Landis of Derry Township wrote his last will and testament on 26 April 1785 and it was proven on 29 November 1785. It was written in German. I found this translation in Dauphin County Will Book A, page 34. The translation from the German of the last Will & Testament of Henry Lands In… read more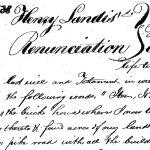 I found a deed that shows an association between Henry Landis Jr., son of Henry Landis of Swatara Township, and Benjamin and Martin Hocker. Could it be that this is the Henry Landis who married Martin's daughter Christianna Hocker?