17 Nov 2012
All photos copyright © Kristen Hocker.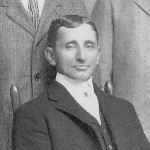 It's Surname Saturday. This week I'm remembering my great great grandfather Albert Curtin Hocker.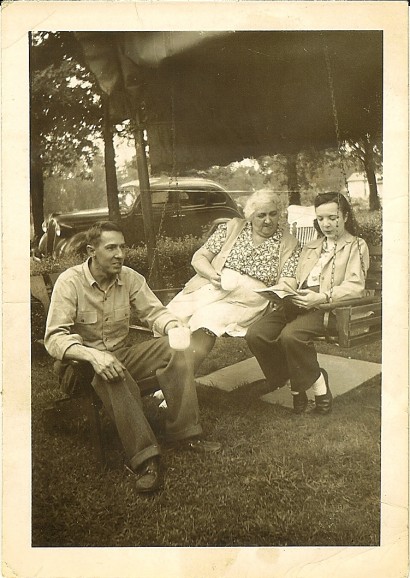 If you're familiar with William O. Wingeard's A German-American Hacker-Hocker Genealogy, you might have read the chapter on George Hocker (Frederick4, Johan Adam3, Christoph2, Stephen1). In it Bill freely admits that he had trouble continuing the family line from George and his wife Elizabeth. I'm not afraid to admit that he's causing me some consternation,… read more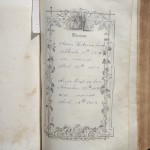 I was recently contacted by a reader who is in possession of Adam Hocker's family bible. I'm hoping to put him in touch with a living descendant.
There's something so ironic about Adam Hocker's 1810 census enumeration from Derry Township, Dauphin County, Pennsylvania. If I'm identifying the people correctly, the Christopher Ernst listed just after him is a relation by marriage to my Hoover ancestors who'd lived in Derry Township about 50 years earlier. Christopher Ernst was the son of Johan Wilhelm… read more
I've been working on my Hacker/Hocker family book recently and am wondering what to do with the unconnected Hacker and Hocker families in my database. Here's a list of some of them…
After Johan "Hans" Adam Hacker died circa 1782 and the settling of his estate, several of his sons—Johannes, Christopher, Johan Adam Jr., Martin, and perhaps for a time, Johan George—left Lancaster County and came to Harrisburg. The earliest record of them in the city is a mention of the Adam Hocker tavern in the 1787… read more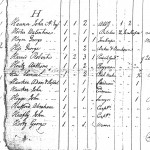 The 1792 tax valuations from Harrisburg, Pennsylvania for Adam, Christopher and John Hocker, three of the sons of Johan Adam Hacker of Lancaster County, Pennsylvania.