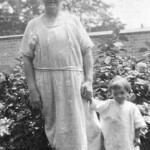 Eliza Craig (Bonnington) Smith Cochrane, daughter of Peter Purvis and Elizabeth (Buchanan) Bonnington, was born in Edinburgh, Scotland on 2 Oct 1866 and died in Harrisburg, Pennsylvania on 18 Oct 1945. She married twice, first to William Smith and second to Robert Cochrane.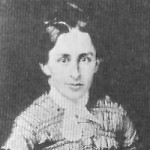 Anna (Frantz) Hocker was the wife of Levi Hocker and daughter of Michael and Elizabeth (Walters) Frantz. She was born 13 Sep 1828 and died 3 Feb 1918 in Harrisburg, Pennsylvania.
A photo of Albert Curtin Hocker and sons, presumably after a day of hunting.
John and Jacob Hocker, sons of Adam Hocker, disappeared from Dauphin County, Pennsylvania in the late 1830s. What happened to them? Where did they go? This article starts to examine the possibilities.