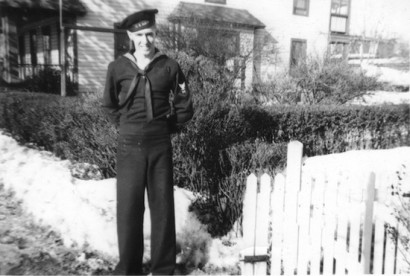 After Johan "Hans" Adam Hacker died circa 1782 and the settling of his estate, several of his sons—Johannes, Christopher, Johan Adam Jr., Martin, and perhaps for a time, Johan George—left Lancaster County and came to Harrisburg. The earliest record of them in the city is a mention of the Adam Hocker tavern in the 1787… read more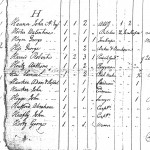 The 1792 tax valuations from Harrisburg, Pennsylvania for Adam, Christopher and John Hocker, three of the sons of Johan Adam Hacker of Lancaster County, Pennsylvania.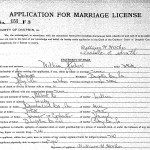 My great grandparents, William Hocker and Isabella Aitken Smith were married on 13 October 1914 in Harrisburg, Dauphin County, Pennsylvania. This is a transcription of their application for marriage license.
Prior to her 1914 marriage, my great grandmother, Isabella Smith, worked for the telephone company in Harrisburg. This photo was labelled the "telephone girls."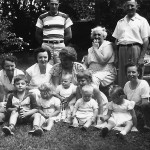 A Hocker family photo taken of the Will and Isabella (Smith) Hocker family at their home on 17 Aug 1950. It includes all their children and grandchildren.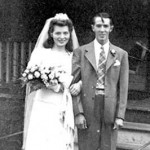 Today's Fearless Females entry is about how my parents, and grandparents met and married.
Today's Fearless Females entry is about the marriages of my great grandparents: Elmer and Lillian (Snyder) Greulich, Edwin and Mary (Waage) Wieder, Will and Isabella (Smith) Hocker, and Clyde and Nora (Houdeshell) Hoover.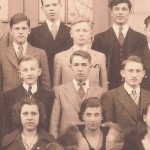 A class photo taken circa 1936 in front of the William Penn High School in Harrisburg, Pennsylvania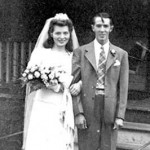 William and Ruth Hocker on their wedding day, 24 Sep 1941 in Harrisburg, Pennsylvania.