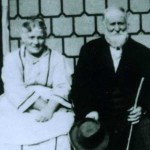 It's Surname Saturday. This week I'm remembering my great great grandfather Samuel Thomas Hoover of Centre County, Pennsylvania.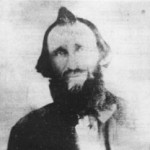 Christian Hoover, the man who inspired all my Hoover family research.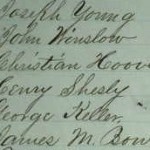 Years ago I found reference to a Christian Hoover of Gaskill Township, Jefferson County, Pennsylvania who was drafted along with Augustus Kinter and Samuel T. Hoover during the Civil War. I've always wondered if this were my ancestor Christian Hoover. Today, I may have found my answer.
Christian L. Hoover was born sometime between 1820 and 1826 in Pennsylvania.[1] His son, Simon's death certificate is more specific. It states that Christian was born in Armstrong county, Pennsylvania.[2] It is likely that Christian was the son of Philip and Hannah (Thomas) Hoover of Plumcreek township, Armstrong county, Pennsylvania.[3] Christian died in Covington township,… read more
Research doesn't always go smoothly. My great-great-great grandfather Christian Hoover has been giving me fits for some time. Here's the deal…