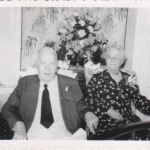 In honor of my great-grandparents wedding anniversary next Tuesday, April 19th…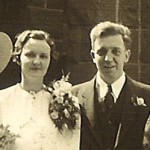 A wedding photo taken on 12 Jun 1937 in front of the Grace Lutheran Church in Norristown. It includes (L to R): Elizabeth "Lizzie" Bobb, Edwin J. and Mary Catharine "Mae" (Waage) Wieder (parents of the bride), Gertrude Wieder (bride's sister), Mildred (Wieder) Greulich, Russell Greulich, Lillian Witmer (Snyder) Greulich (groom's mother), Helen Wieder (bride's… read more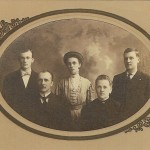 A family portrait of the Emanuel J. Wieder family of Pennsburg, Pennsylvania, circa 1905.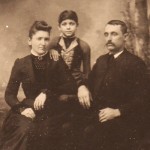 A portrait of the Henry D. Snyder family of East Greenville, Pennsylvania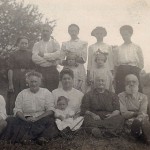 It's amazing what you find when you go looking. I was rescanning some photos that are already on the site and came across this photo and several others that were obviously taken on the same day.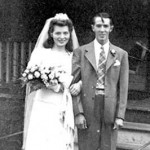 Today's Fearless Females entry is about how my parents, and grandparents met and married.
Today's Fearless Females entry is about the marriages of my great grandparents: Elmer and Lillian (Snyder) Greulich, Edwin and Mary (Waage) Wieder, Will and Isabella (Smith) Hocker, and Clyde and Nora (Houdeshell) Hoover.
157 years ago Edward J. Witmer, son of John and Rachael (Jones) Witmer, married Lydia Amanda Kline, daughter of Philip and Lydia (Markly) Kline.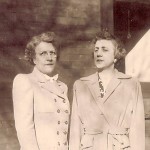 A Greulich family photo of Verna L. (1898-1980) and Alma M. (1893-?) Greulich, daughters of Morris Linton Greulich, taken circa 1929
Emma Josephine Waage, daughter of Dr. Charles T. and Mary Ann (Heisler) Waage, was born 29 Feb 1859 and died 3 Jan 1869, most likely in Pennsburg, Montgomery County, Pennsylvania.