Can a writing challenge spur me to research and write about an ancestor a week—every week—for 2014?
Now that 2013 is almost over, it's time to look back and reflect on the year past. Here's a list of the top 10 most viewed posts for this year.
During genealogical research, it is common to come across terms which you may not understand—either because they are legal terms or because the context doesn't fit your understanding of the word(s). This can create difficulties in interpreting a document and fully understanding its implications for your ancestor and their family. Robert Baird (Bob's Genealogy Filing… read more
I like to take a look at my website stats to see what posts & pages get viewed. Partly due to curiosity, but it's also useful when I need inspiration. I'm sharing with you as a kind of year in review. Here's a list of the top ten most viewed posts on my site for… read more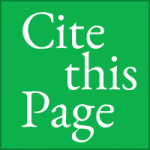 I recently had a question from another blogger about the page citation that I display on every post and some pages. I don't use a plugin to add it to the page—I wrote the PHP myself and included in my templates. But it got me thinking about how it could be useful as a plugin… read more
I love history. A great deal of my enjoyment of genealogy is my fascination with history, imagining people's lives in other times. So, I enjoyed watching this video from the National Genealogical Society, featuring Robert Charles Anderson, FASG, director of the Great Migration Project, talking about his experience bringing the two disciplines together. I really… read more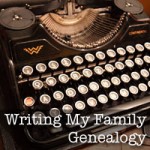 The last time I blogged about writing my family genealogy, I discussed the process of determining the content and format of the book. I touched a little on the tools I've tried, but not specifics of what applications I've used. So, let's talk tools.
The article "Blue-eyed humans have a single, common ancestor" in the Innovations Report states that: "New research shows that people with blue eyes have a single, common ancestor. A team at the University of Copenhagen have tracked down a genetic mutation which took place 6-10,000 years ago and is the cause of the eye colour… read more