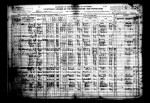 Last week I posted a photo of Levi F. Hocker from his day's in the Pennsylvania cavalry during the Civil War and mentioned that his brother Benjamin W. Hocker had supported his injury claim in his request for a pension in 1892. Going through the records I have on Benjamin W. Hocker, I realized that… read more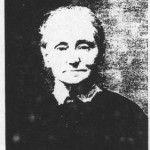 Martha J. (___) Amanda Catherine (Hamilton) Hocker, daughter of William and Elizabeth Hamilton, wife of Josiah Hocker, was born circa 1840 and likely died in Lincoln, Nebraska.
A photo of my great-great grandmother Eliza Craig (Bonnington) Smith's brother Alex.