In part 1, I listed out several Henry Hoovers who were possible candidates to be the man who married Barbara Hoover, daughter of Jacob Huber of Martic Township, on 11 October 1791 in Trinity Lutheran Church in Lancaster, Pennsylvania. This post examines the information I've compiled on the first two candidates on the list—Henry (son of John) and Henry (son of Jacob).
Amongst my grandfather Greulich's things, I found the following newspaper clipping I believe it's from the the Town and Country. It reads: Another Four-Generation Group Of This Section Witmer-Kline-Snyder-Greulich Freundschaft The above illustration represents another four-generation group of a widely-known family — the Witmer-Kline-Snyder-Greulich freundschaft, of which the oldest, Edward J. Witmer, has died since… read more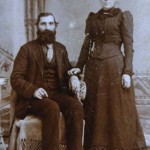 I've heard family stories about an ancestor who fought on both sides during the Civil War, but I didn't really believe it. Two brothers fighting on opposite sides? Yeah, okay. But one man fighting for both sides over the course of the war? Seemed a little far-fetched. And yet, I think that's exactly what my great great grandfather James Benjamin Houdeshell did.
Going through a stack of documents to file, I found an administration account I wanted to scan. Lo and behold there were actually two documents—I'd forgotten that I'd ordered the second. It was the administration bond for Jacob Huber of Martic Township. Here's a transcription of the document.
On 11 October 1791, Henry Huber of Martic Township married Barbara Huber also of Martic Township, Lancaster County, Pennsylvania. Barbara's ancestry was documented in Harry Huber's The Huber-Hoover Family History, but who was this Henry Huber and how does he relate to the Hoover families who resided along Pequea Creek?
For some reason, I've been thinking about my great grandmother Nora (Houdeshell) Hoover a lot recently. I never had a chance to meet her, but from the few stories I've heard, I think I would have loved her. So, I thought I'd start my 52 Ancestors series writing about her.
Mailing lists can be a great tool for collaboration with other researchers in your area of interest. They can also be a great source information. But you don't necessarily need to be on a list in order to benefit from it.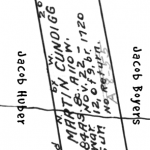 Here's a new addition to my series "Along the Pequea," tracing land ownership of the earliest settled tracts in Lancaster County. This entry features the Abraham Smith tract.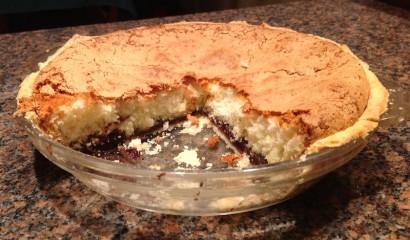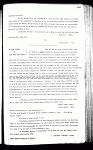 Trying to find the descendants of a target person can sometimes feel like a game of "six points of separation" when you have to widen your scope to research family and friends. However, the indirect path can sometimes yield results—as in a series of deeds I found for John Funk of Strasburg Township, Lancaster County, Pennsylvania which gave me the names of the grand-children of his sister Anna Maria (Funk) Hoover. This deed is one example.