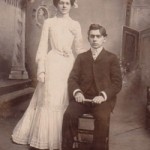 Elmer Calvin Greulich, son of Charles Philipp and Caroline K. (Wolf) Greulich, married Lillian Witmer Snyder, daughter of Henry D. and Saraphine K. (Witmer) Snyder, on 21 Sep 1901 in East Greensville, Montgomery county, Pennsylvania.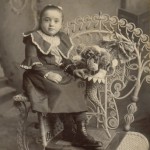 Gertrude Witmer, daughter of Horace K. and Mary A. (Breish) Witmer, was born in Apr 1897 and died in 1947. She married Isaac Stubanus.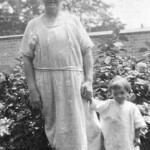 Eliza Craig (Bonnington) Smith Cochrane, daughter of Peter Purvis and Elizabeth (Buchanan) Bonnington, was born in Edinburgh, Scotland on 2 Oct 1866 and died in Harrisburg, Pennsylvania on 18 Oct 1945. She married twice, first to William Smith and second to Robert Cochrane.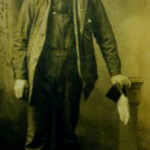 Edward Earl Hoover, son of Samuel Thomas and Victoria (Walker) Hoover, was born 22 Jun 1891 and died 17 Mar 1981, all in Centre county, Pennsylvania.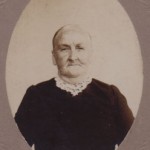 Lydia Amanda Kline, daughter of Philip and Lydia (Markly) Kline, was born 26 Mar 1826 in Pennsburg and died 30 Mar 1926 in Red Hill, Montgomery county, Pennsylvania. She married Edward Witmer 25 Feb 1854.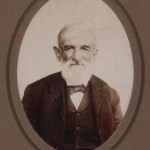 Edward J. Witmer, son of John and Rachel (Jones) Witmer, was born 13 Oct 1833 in Quakertown and died 24 Jan 1912 near Finland, Marlborough township, Montgomery county, Pennslyvania.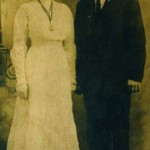 Earl Bradford and Wilhemina Houdeshell were married 1 Jun 1910 in Shawville, Clearfield county, Pennsylvania.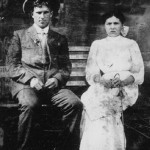 Clyde and Nora Melinda (Houdeshell) Hoover were married 16 Apr 1908 in Dubois, Clearfield county, Pennsylvania.
The Christian Hoover homestead, possibly in Karthaus or Covington township, Clearfield county, Pennsylvania. The exact location is not known.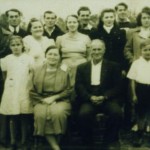 Seated: Nora (Houdeshell) Hoover and husband Clyde Hoover Standing: Men (left to right): Harold, Russ, Willard "Boots", Clyde Jr., Donald, Bob; Women (left to right): Helen (Hoover) Yingling, Isabel "Betz" (Hoover) Plubell, Ruth "Kate", Gladys "Peg"; Children (left to right): Jean and Melvin "Bud"