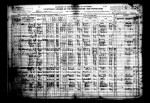 Last week I posted a photo of Levi F. Hocker from his day's in the Pennsylvania cavalry during the Civil War and mentioned that his brother Benjamin W. Hocker had supported his injury claim in his request for a pension in 1892. Going through the records I have on Benjamin W. Hocker, I realized that… read more
There's something so ironic about Adam Hocker's 1810 census enumeration from Derry Township, Dauphin County, Pennsylvania. If I'm identifying the people correctly, the Christopher Ernst listed just after him is a relation by marriage to my Hoover ancestors who'd lived in Derry Township about 50 years earlier. Christopher Ernst was the son of Johan Wilhelm… read more
Census records are an invaluable source of information for family historians and genealogists. They are a go-to, record-of-choice for me when I start new research. However, they only occur every ten years. That leaves a lot of time uncovered. Even if you're lucky and your research location includes state census records, there are still going… read more
Taking advantage of Ancestry's free access to census records this weekend. Added a couple generations onto the Philadelphia Hockers.
I was recently contacted by a reader who found one of my posts on Christian Hoover of Heidelberg Township, York County, Pennsylvania. She thought the information was interesting, but didn't see how it was pertinent because it directly conflicted information she believed to be true. Following up, this is what I learned.
According to the marriage record I found for my ancestors James Smith and Isabella Aitken, they were married 25 Dec 1840 in Carnwath Parish, Lanarkshire, Scotland.[1] This couple has been very difficult to document. After much struggling, I managed to find them in Whitburn, Linlithgow, Scotland in the 1851 census, but hadn't been able to… read more
The United States Federal Census is one of the most widely used resources for genealogists. But did you know that the census microfilm images are also available online for free through the Internet Archive?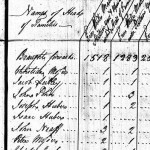 Census records are a valuable tool for the family historian. Do you know enough about them to use the effectively?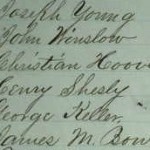 Years ago I found reference to a Christian Hoover of Gaskill Township, Jefferson County, Pennsylvania who was drafted along with Augustus Kinter and Samuel T. Hoover during the Civil War. I've always wondered if this were my ancestor Christian Hoover. Today, I may have found my answer.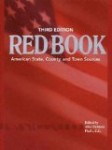 If you're going to be researching your family, there are some books that you must have. These are not just the books that I've found useful, but books that I've returned to again and again.* Red Book The Red Book: American State, County & Town Sources contains much need background information on the genealogy resources… read more