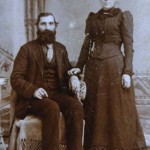 I've heard family stories about an ancestor who fought on both sides during the Civil War, but I didn't really believe it. Two brothers fighting on opposite sides? Yeah, okay. But one man fighting for both sides over the course of the war? Seemed a little far-fetched. And yet, I think that's exactly what my great great grandfather James Benjamin Houdeshell did.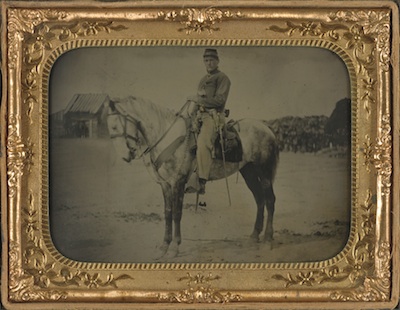 I wrote previously about finding information that Adam P. Hocker, son of George and Margaret (Prevost) Hocker of Buckingham County, Virginia, had served in the Company E of the 20th Virginia Infantry (Lee's Guards) during the Civil War and died at the Battle of Rich Mountain. However, information I've recently located calls that into doubt…. read more

In working through my Hocker family research, I eventually come to George Hocker of Slate River Mills and his family. George's two eldest sons have provided me with more than their fair share of speculation and frustration. The 1850 census for District 2, Buckingham County includes George and his family:[1] The household was comprised of:… read more
Fold3.com is providing free access to their Confederate records this month. My confederate ancestry is verrrry limited, but I thought I'd check it out. I found the enlistment papers for my 3x great grandfather James Benjamin Houdeshell.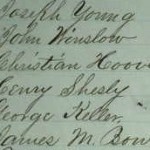 Years ago I found reference to a Christian Hoover of Gaskill Township, Jefferson County, Pennsylvania who was drafted along with Augustus Kinter and Samuel T. Hoover during the Civil War. I've always wondered if this were my ancestor Christian Hoover. Today, I may have found my answer.